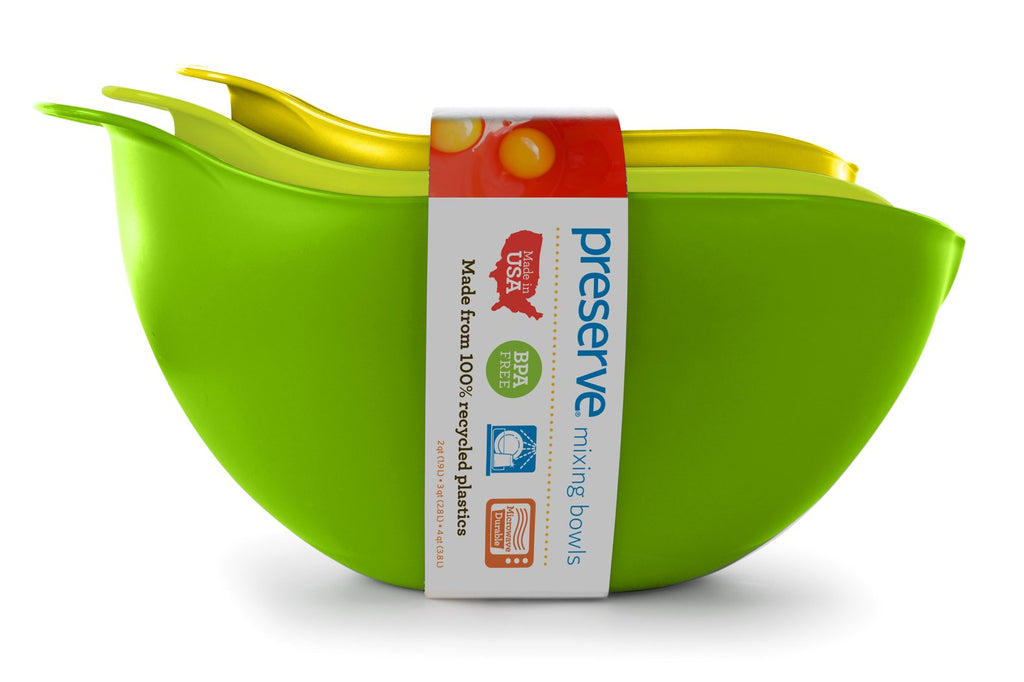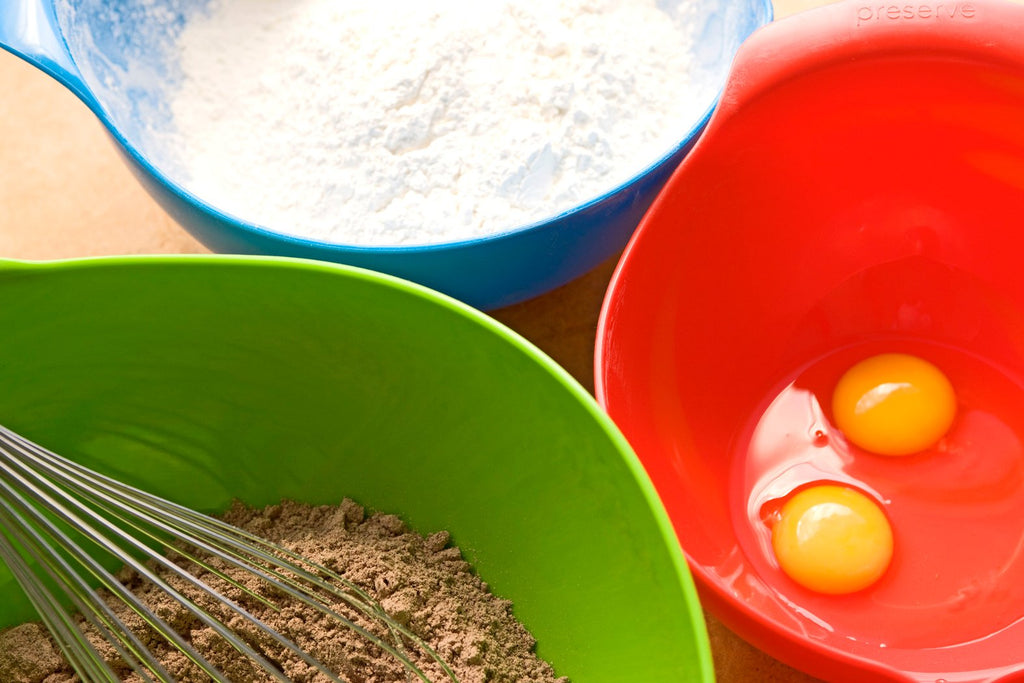 $25.00
$0.00
Mixing Bowls | Set of 3
B Corp
Product is created by a Certified B Corp. Preserve and other B Corps meet the highest standards of transparency, accountability and social/environmental performance.
Made in USA
Made in America to reduce transportation impacts, create jobs locally and support production in the US.
Recycled
Product is made from 100% recycled plastic.
Gimme 5
Recyclable through our Gimme 5 recycling program.
BPA Free
Product does not contain BPA or phthalates.
Dishwasher Safe
Product is durable enough to be cleaned in a dishwasher without suffering warping or other degradation.
Melamine Free
Microwave Durable
Product is approved for reheating food in the microwave and will not warp or otherwise degrade.
Features: 
Nested set of 2 quart, 3 quart, and 4 quart 
Assorted color sets: Apple Green, Spring Green and Yellow 
Easy-grip handle
Wide bowl for easy mixing
Spout for pouring batter and sauces
Durable and sturdy
Made with 100% recycled #5 plastic and 100% recyclable
Preserve mixing bowls are made in the USA from 100% BPA free, recycled #5 plastic. The Preserve Mixing Bowl set includes three nested bowls (2 qt, 3 qt, and 4 qt that are Yellow, Spring Green, and Apple Green respectively. Bowls are wide for comfortable mixing with an easy grip handle that aids pouring.