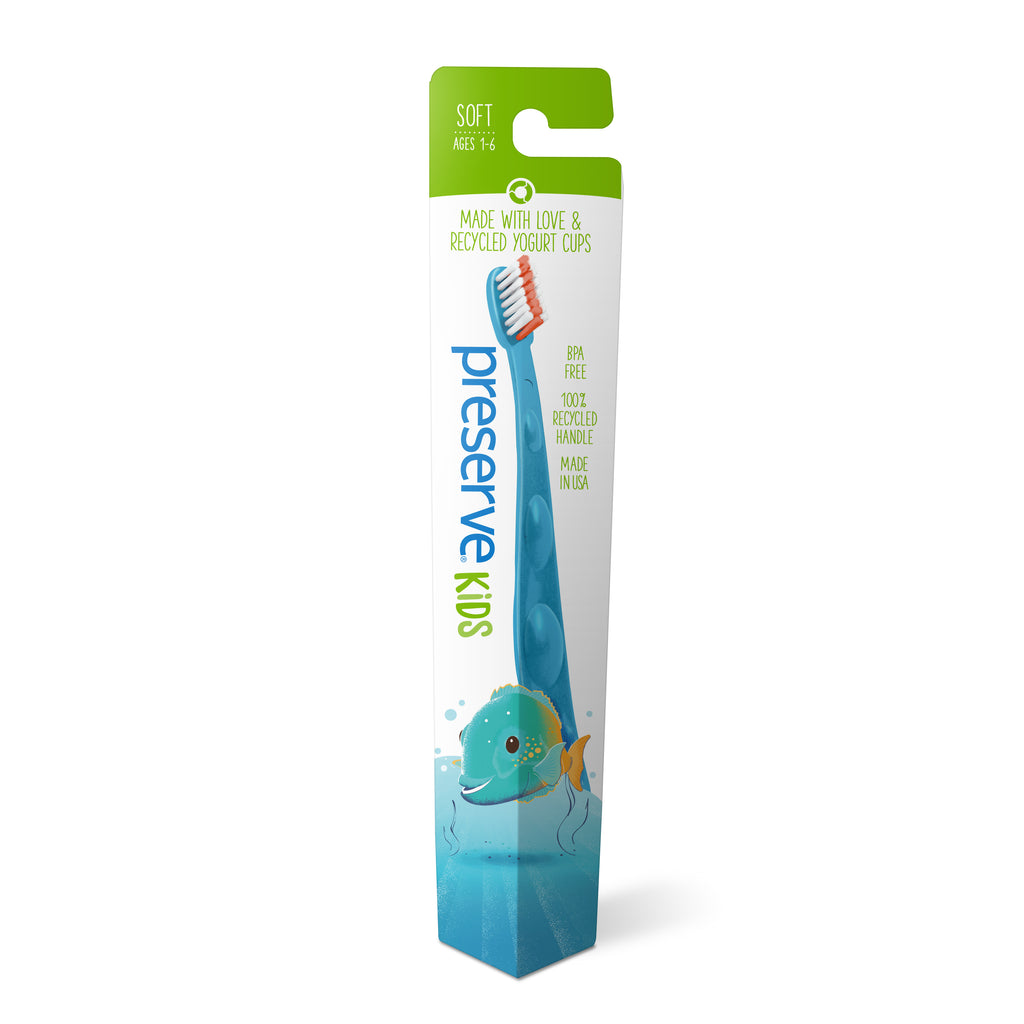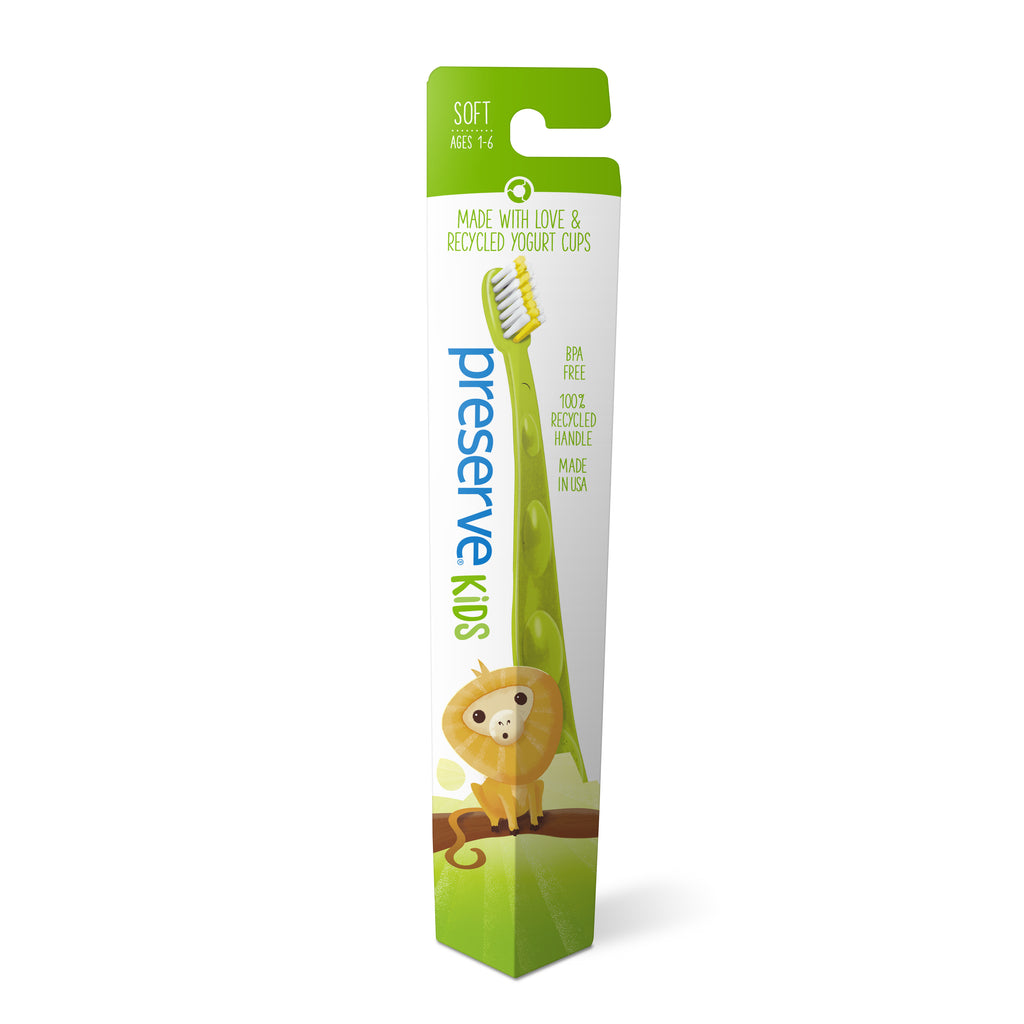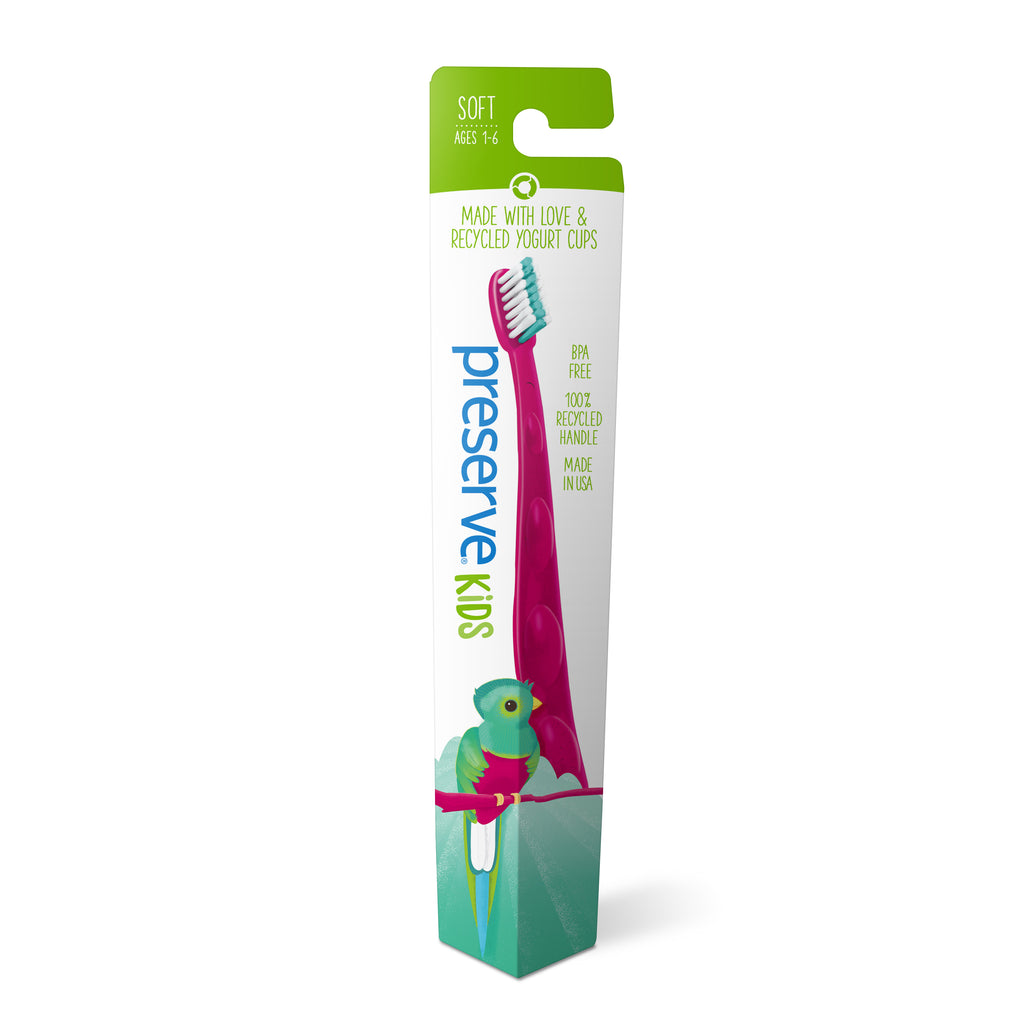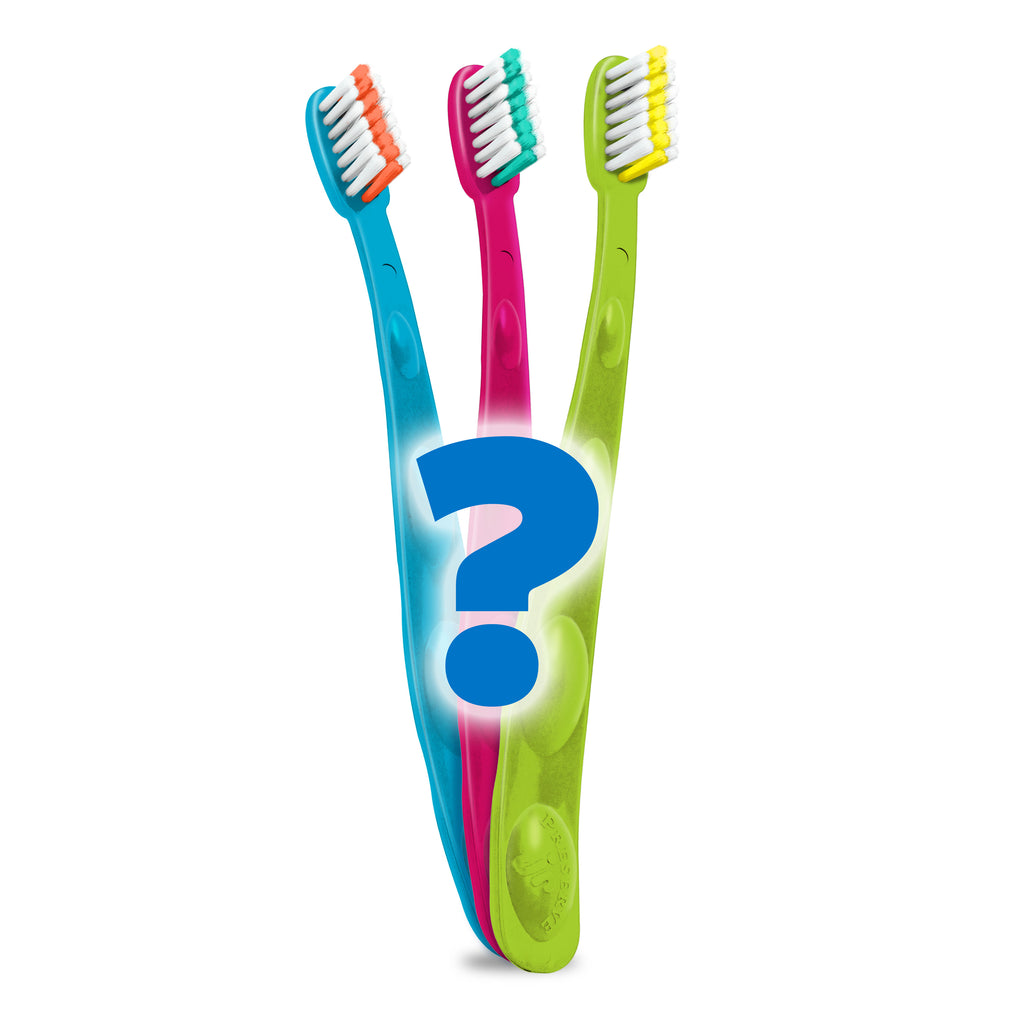 $3.30
$0.00
Kids Toothbrush | Single
B Corp
Product is created by a Certified B Corp. Preserve and other B Corps meet the highest standards of transparency, accountability and social/environmental performance.
Made in USA
Made in America to reduce transportation impacts, create jobs locally and support production in the US.
Recycled
Product is made from 100% recycled plastic.
Gimme 5
Recyclable through our Gimme 5 recycling program.
BPA Free
Product does not contain BPA or phthalates.
*If purchasing a subscription as a gift, please keep in mind that the Preserve subscriptions now auto-renew until canceled.  You can cancel or change your subscriptions at anytime by logging into your account.*
Features:
Made with LOVE and recycled yogurt cups
Created for children ages 1 to 6
Handle created with 100% recycled #5 plastic; bristles are new nylon
Handle shape specially designed for little hands
Soft bristles for gentle cleaning
Be sure to learn about our toothbrush recycling program listed below
Options:
Pink: Quetzal Bird
Blue: Parrot Fish
Green: Golden Lion Tamarin
This BPA free kids toothbrush is ergonomic with a pea pod shaped handle shape specially designed for little hands. The 6-count package of soft nylon bristled toothbrushes is available in assorted colors. Each toothbrush is designed to connect children with an endangered species. Kids will love the bright colors and the pea pod grips, as well as the fun facts about endangered animals on the packaging.