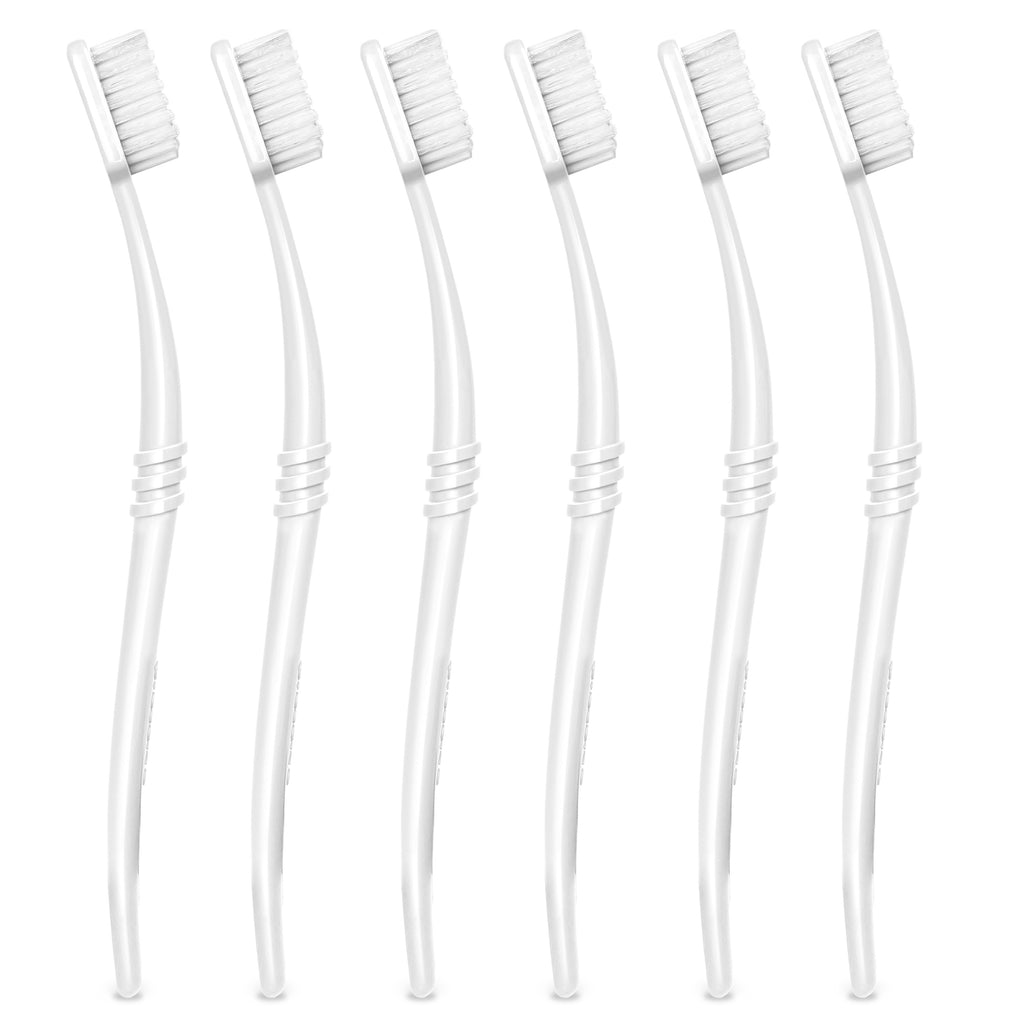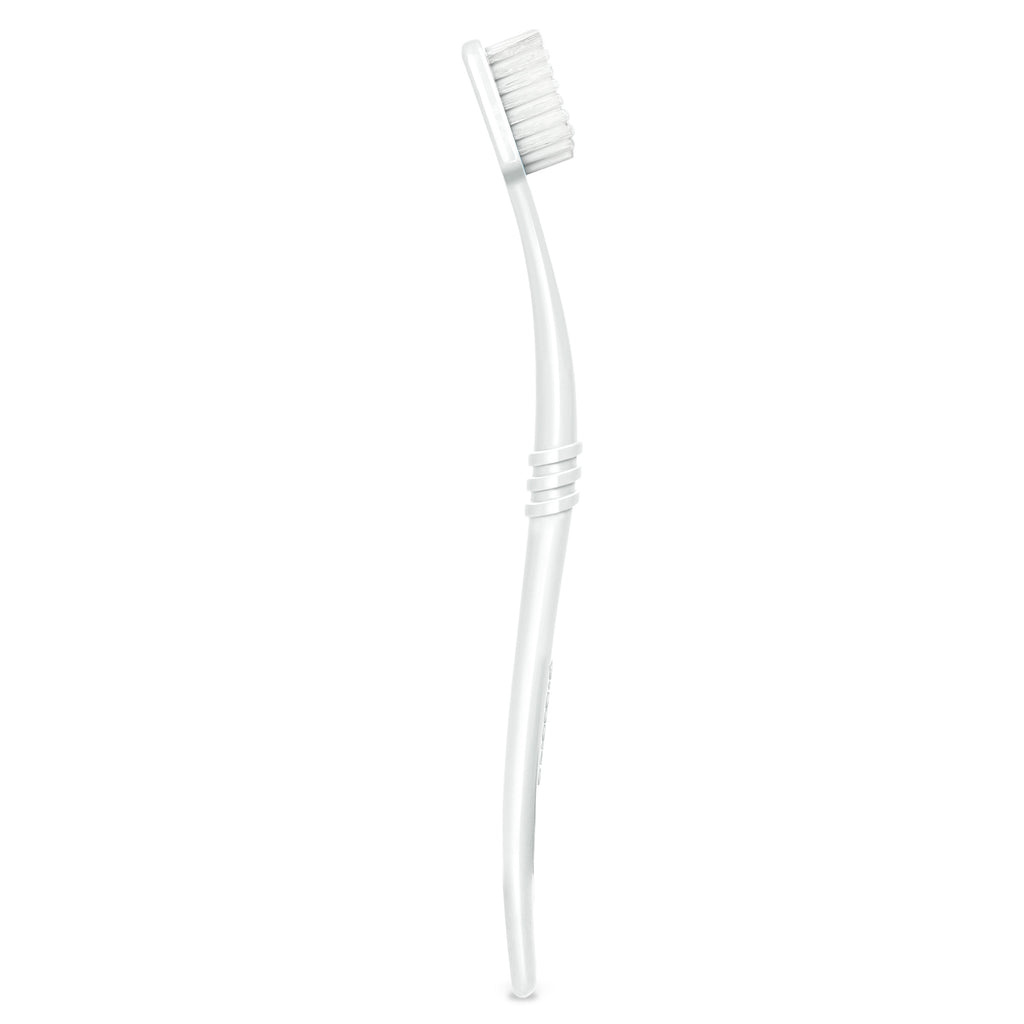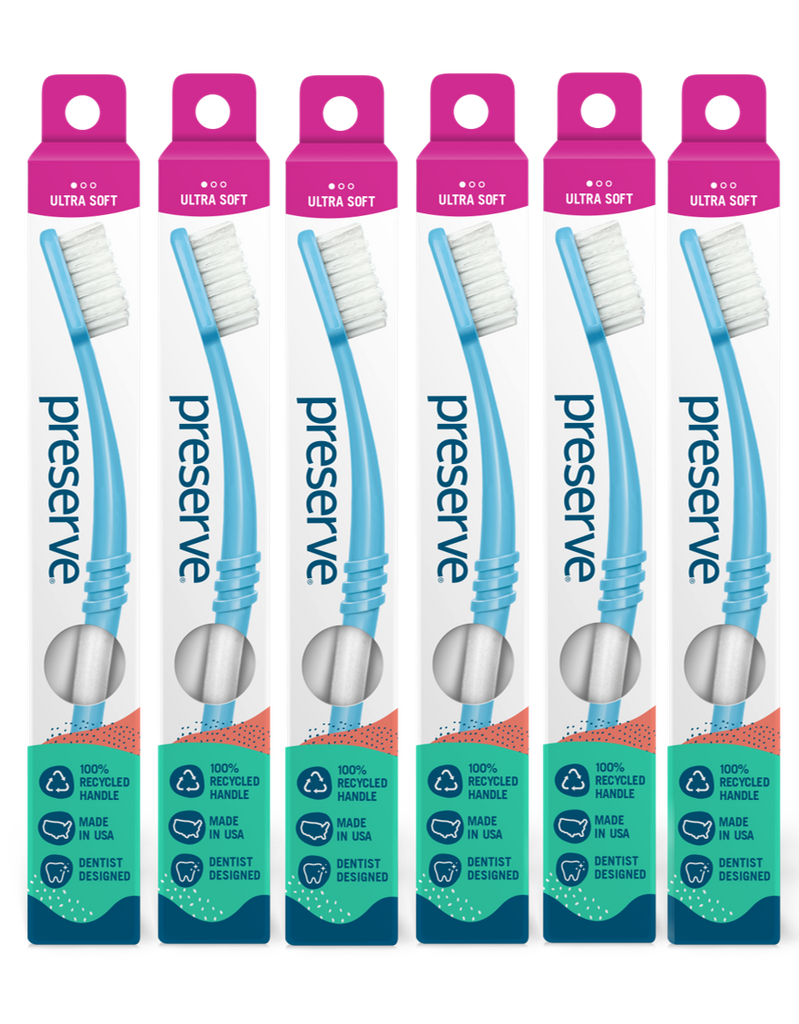 $21.50
$0.00
Preserve Adult Toothbrush - white | 6-Pack | Ultra Soft
B Corp
Product is created by a Certified B Corp. Preserve and other B Corps meet the highest standards of transparency, accountability and social/environmental performance.
Made in USA
Made in America to reduce transportation impacts, create jobs locally and support production in the US.
Recycled
Product is made from 100% recycled plastic.
Gimme 5
Recyclable through our Gimme 5 recycling program.
BPA Free
Product does not contain BPA or phthalates.
Features: 
Made with LOVE and recycled yogurt cups

Handle created with 100% recycled #5 plastic; bristles are new nylon

Easy-to-grip curved handle

Tiered bristles for gentle, thorough cleaning

Be sure to learn about our toothbrush recycling program listed below
Preserve consulted closely with dental professionals to create a toothbrush that gets your teeth cleaner but minimizes your impact on the environment. The design includes a curved handle for those hard-to-reach places and a three-level bristle arrangement to massage your gums. And while the bristles are brand new, the handle is made from recycled #5 plastics (which include things like yogurt cups.) Preserve toothbrushes are recyclable through Preserve's 
mail-in recycling program
.