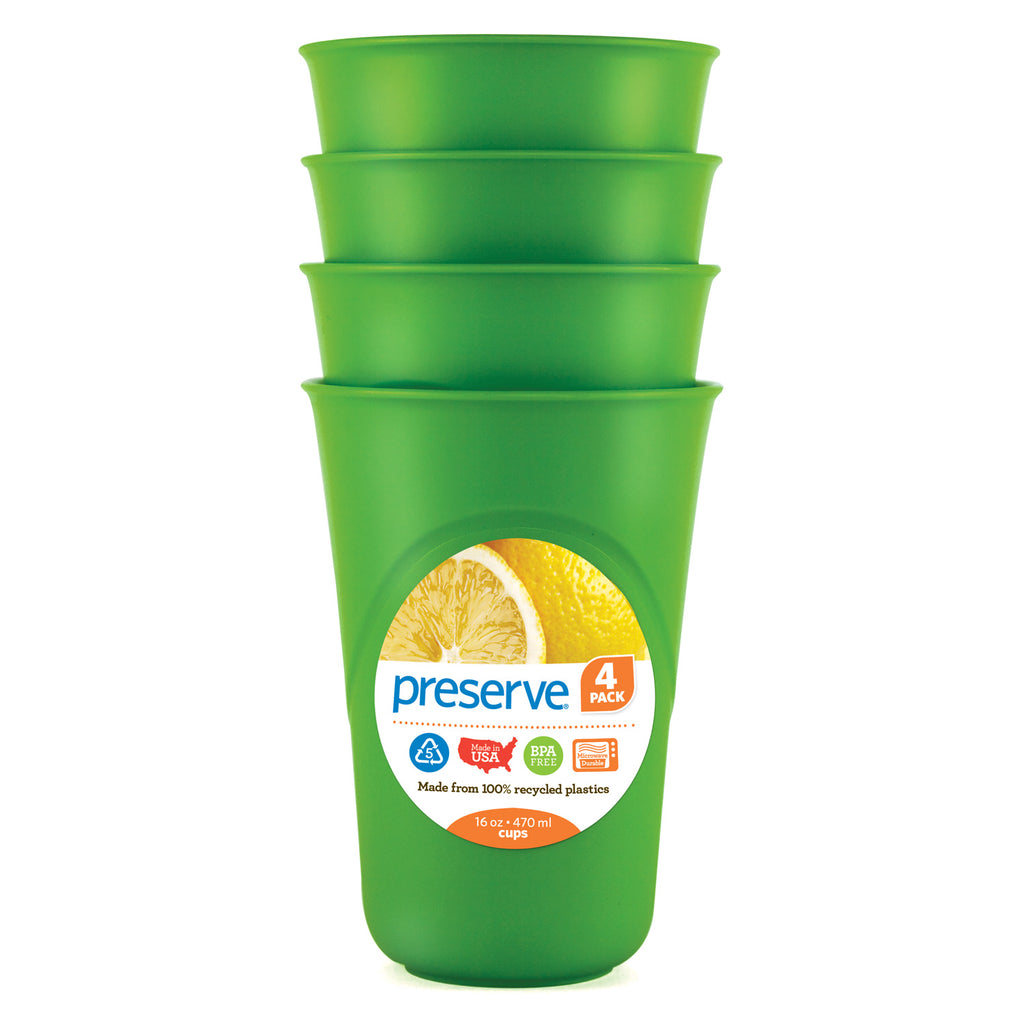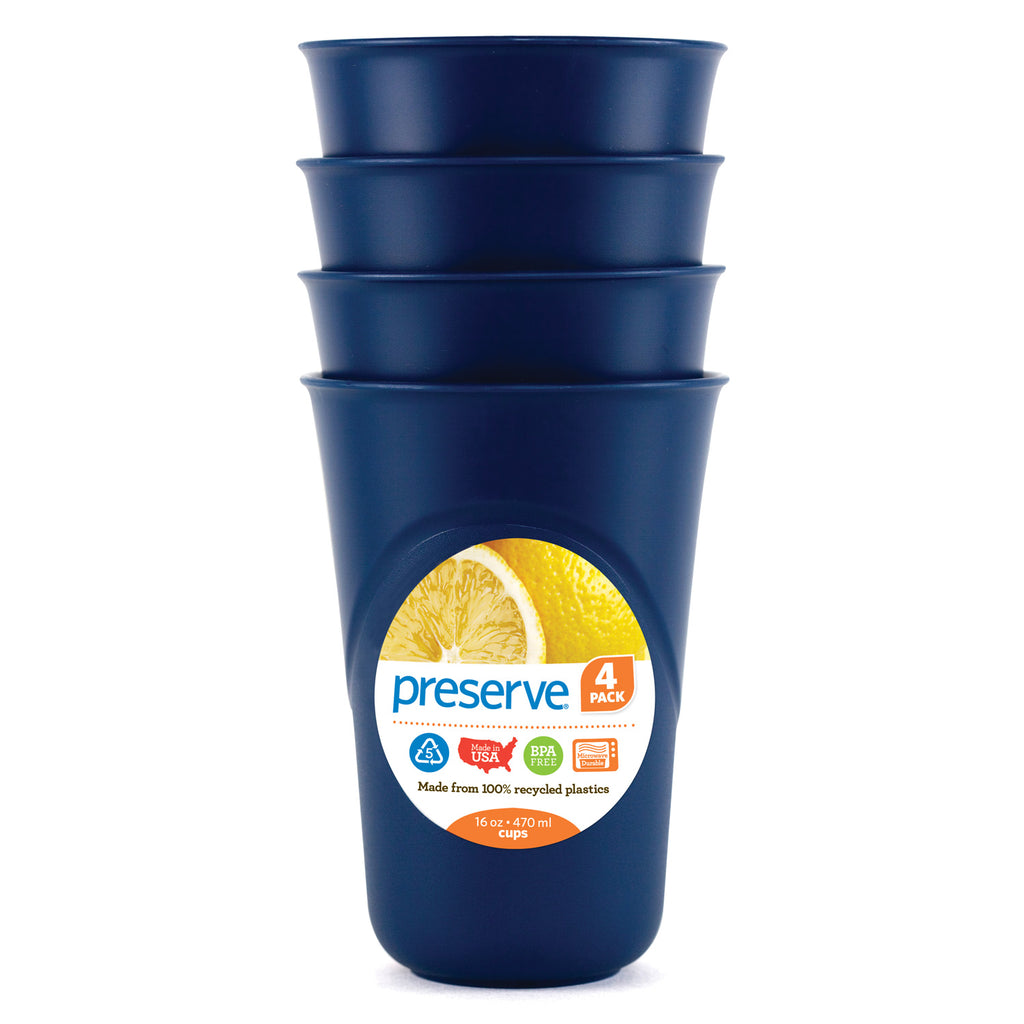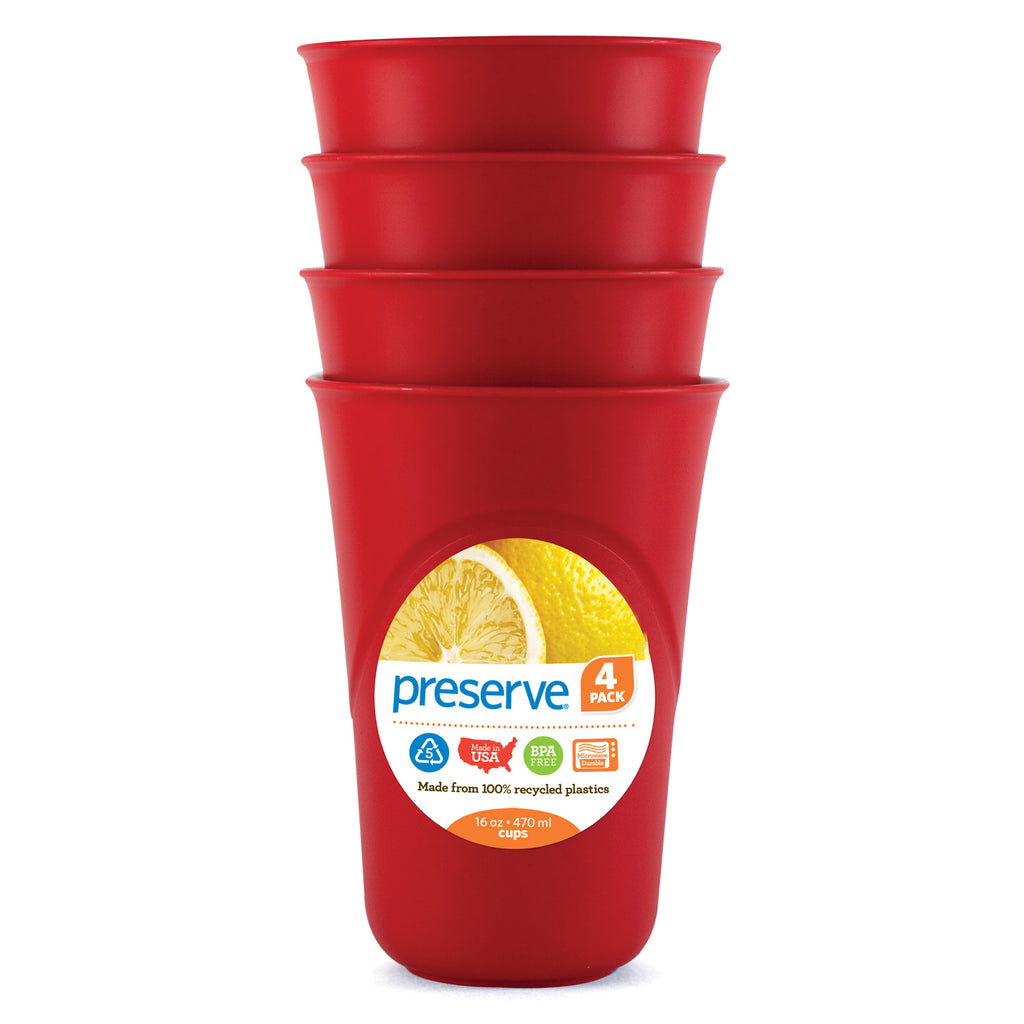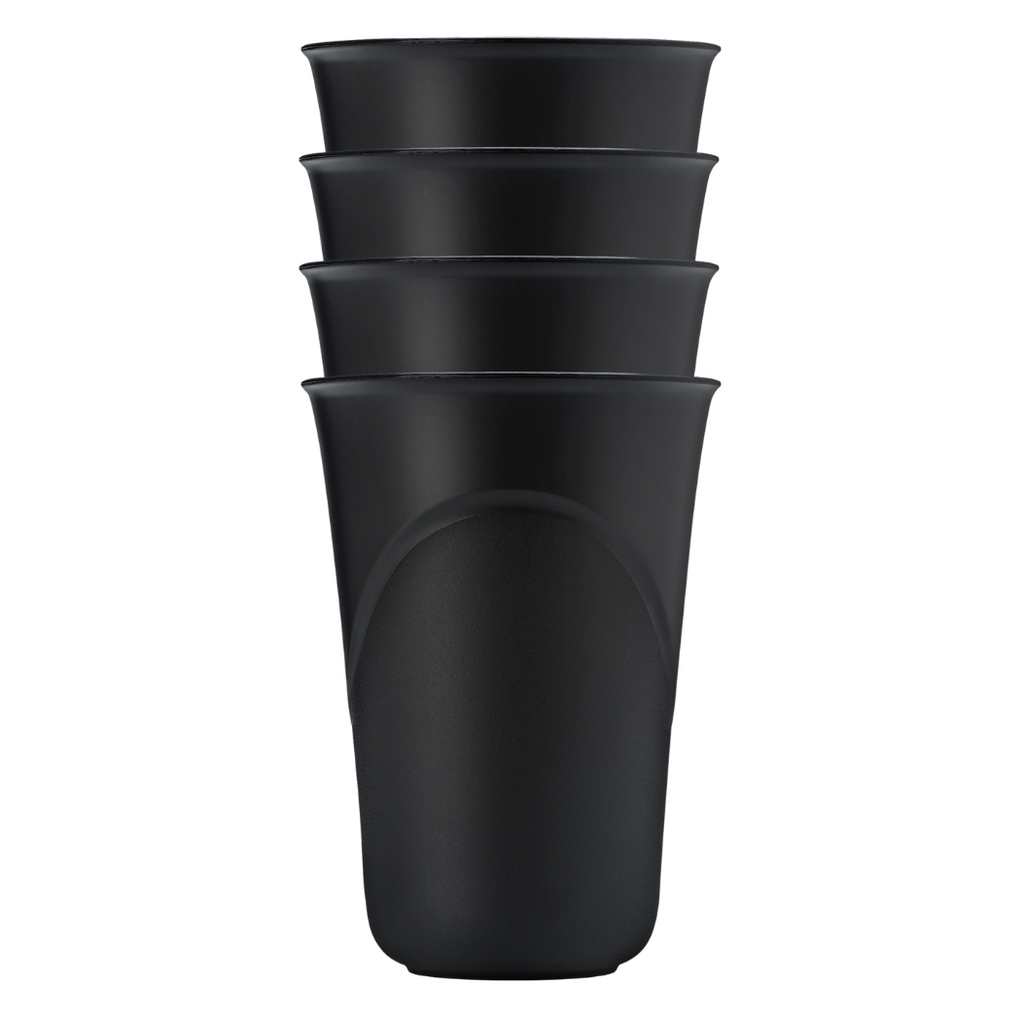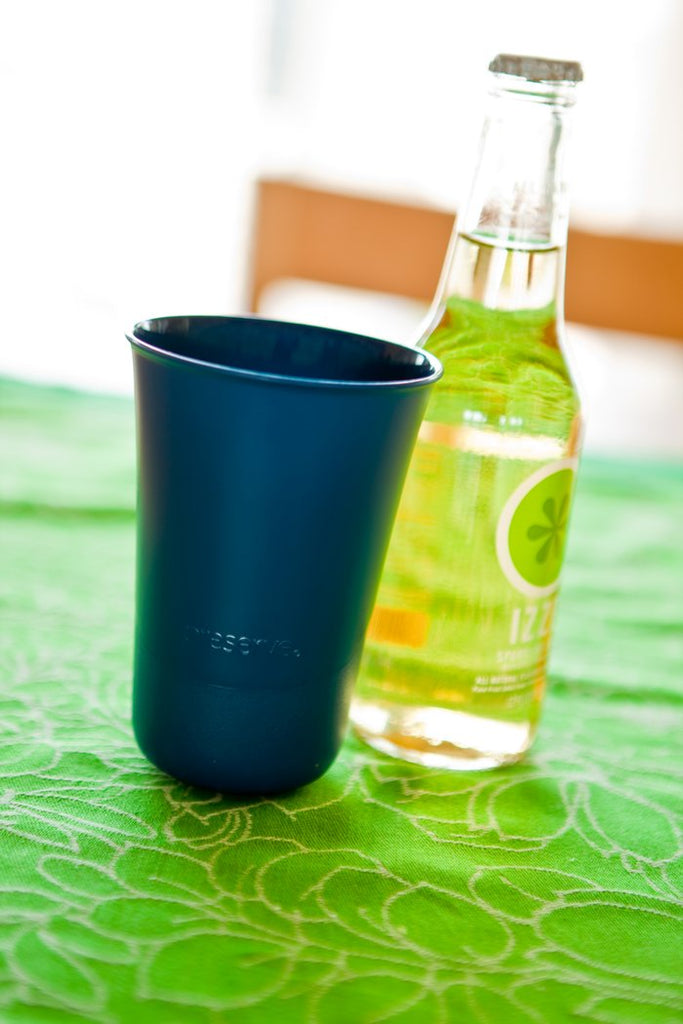 $8.00
$0.00
Everyday Cup | 4 Count
B Corp
Product is created by a Certified B Corp. Preserve and other B Corps meet the highest standards of transparency, accountability and social/environmental performance.
Made in USA
Made in America to reduce transportation impacts, create jobs locally and support production in the US.
Recycled
Product is made from 100% recycled plastic.
Gimme 5
Recyclable through our Gimme 5 recycling program.
BPA Free
Product does not contain BPA or phthalates.
Dishwasher Safe
Product is durable enough to be cleaned in a dishwasher without suffering warping or other degradation.
Melamine Free
Microwave Durable
Product is approved for reheating food in the microwave and will not warp or otherwise degrade.
Features: 
16 oz. cup 
Designed to last. Reuse forever (or return it to us and we will).
Curved shape for improved sturdiness
100% recycled, BPA and melamine free
Description:
Preserve Everyday Tableware is perfect for everything from casual family meals to al fresco dining. The cups have been specially designed for ease of use, shaped and weighted for stability and resistance to spills. They are also designed to be dishwasher safe and durable enough to last decades–they can literally be used thousands of times. For this reason, we chose a textured material on the plate to hide utensil marks. 
When Preserve set out to make Everyday Tableware, we wanted to ensure that it could be a permanent member of your household. We agonized and analyzed as we added each gram of plastic to the product to arrive at the perfect balance of sturdiness while minimizing the amount of precious recycled resources we used. Material isn't the only thing that creates strength and durability; the curved line that sweeps across the cup that makes all the difference in its strength. Learn more about how we designed the Everyday line in this case study found 
here
.