Food Service
Preserve 2 Go ™
Preserve 2 Go is our alternative to the millions of polystyrene or fiber-based single-use clamshells used every year. This durable reusable food storage container is made in the USA with at least 50% recycled polypropylene plastic and is NSF-certified for use in commercial food service environments. The Preserve 2 Go is BPA-free, microwave-durable, designed for compatibility with the OZZI collectionsystem, and customizable with any message or logo.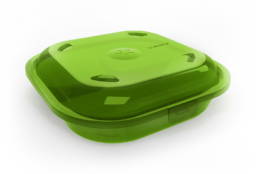 Preserve Heavy Duty Cutlery
Looking for reusable utensils to go with your Preserve 2 Go? Preserve's Heavy Duty Cutlery is made in the USA from 100% recycled #5 plastic and third-party tested for performance in commercial dishwashers.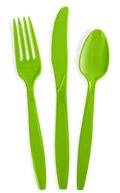 Preserve Medium Weight Cutlery
Preserve's Medium Weight Cutlery is the only single-use cutlery made in the USA from 100% recycled polypropylene plastic and like all Preserve products, is 100% recyclable via Gimme 5 or in any recycling system that accepts #5 plastics.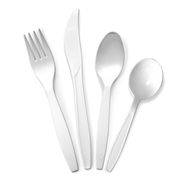 For more information about any of these products, please contact us and select "Food Service Inquiry".
For over three years, we have been researching this marketplace, talking with food service operators and listening to their concerns about waste. We're excited for Preserve's food service line of products to bring positive change to restaurants, colleges, corporate offices, hospitals, schools and other food service environments seeking to reduce waste and to make a difference.
Eric Hudson, Preserve Founder and CEO