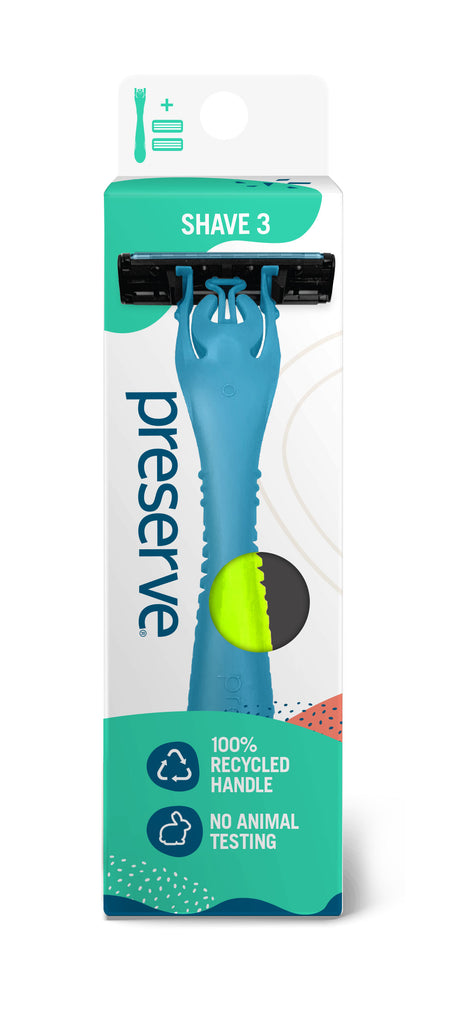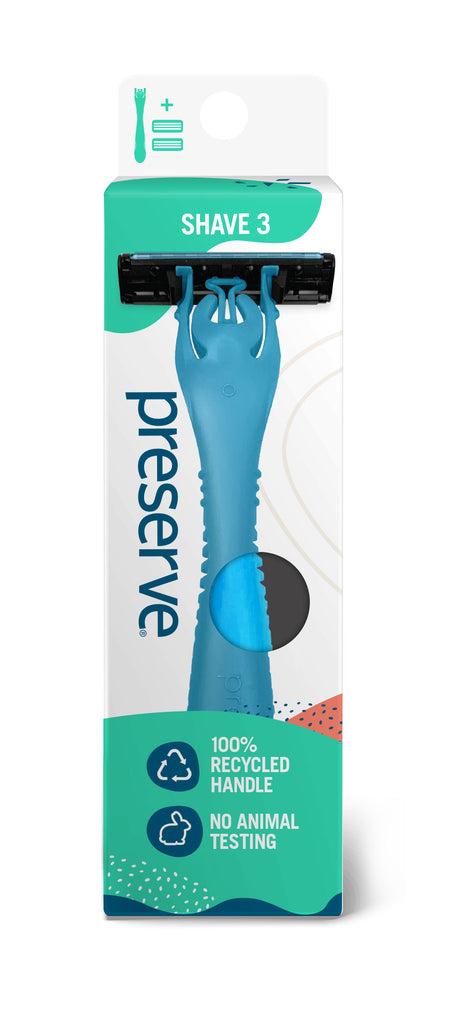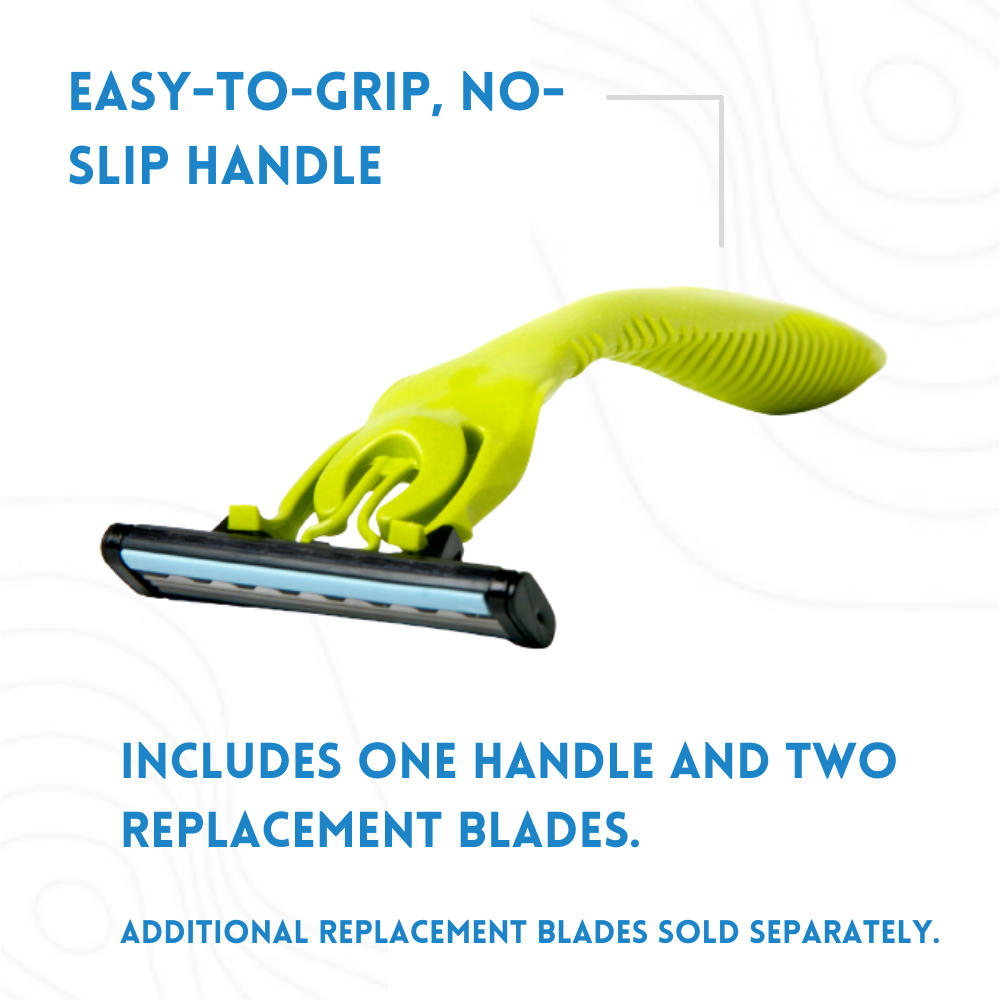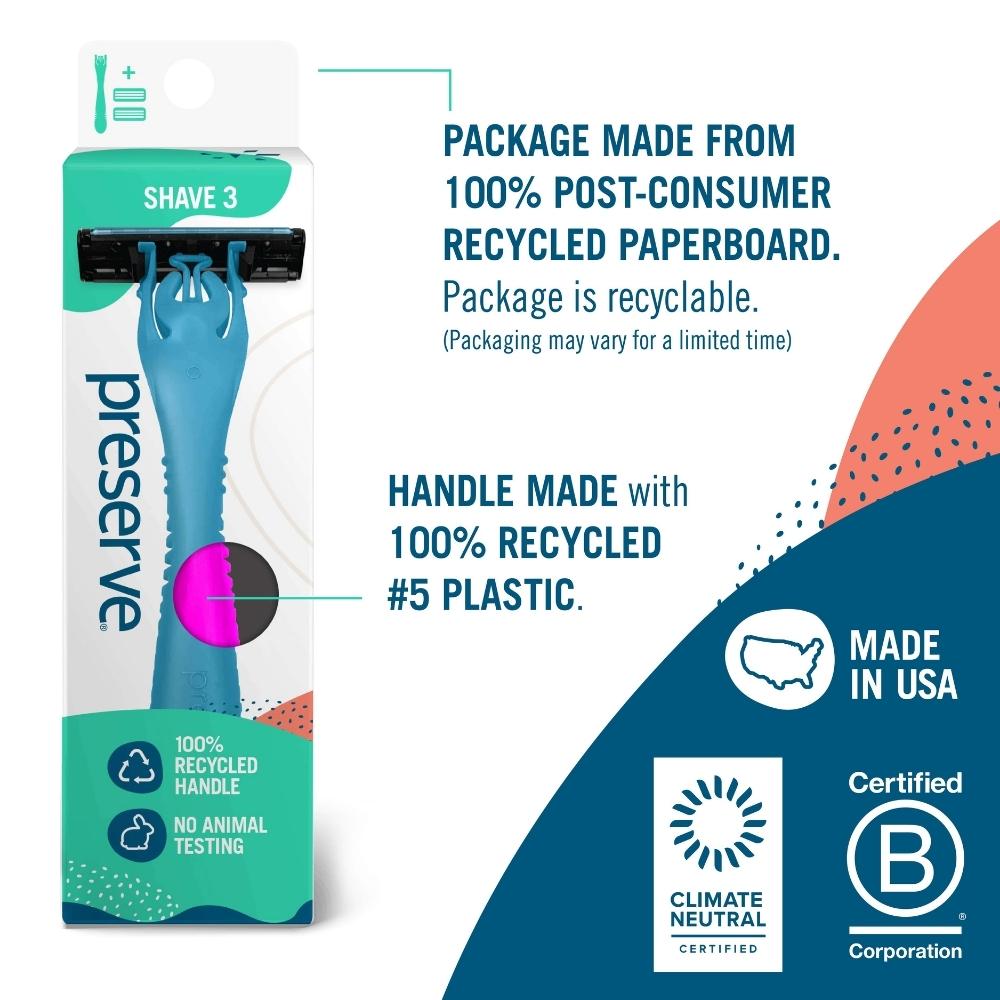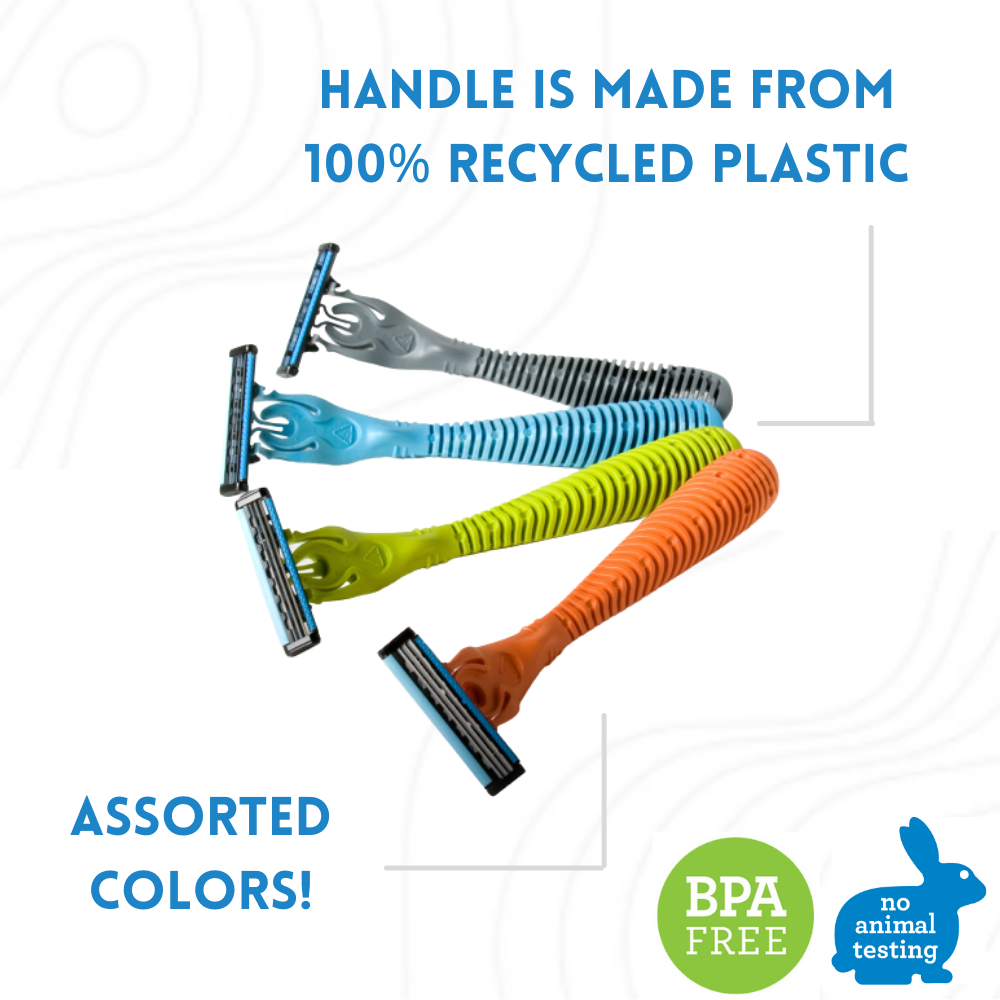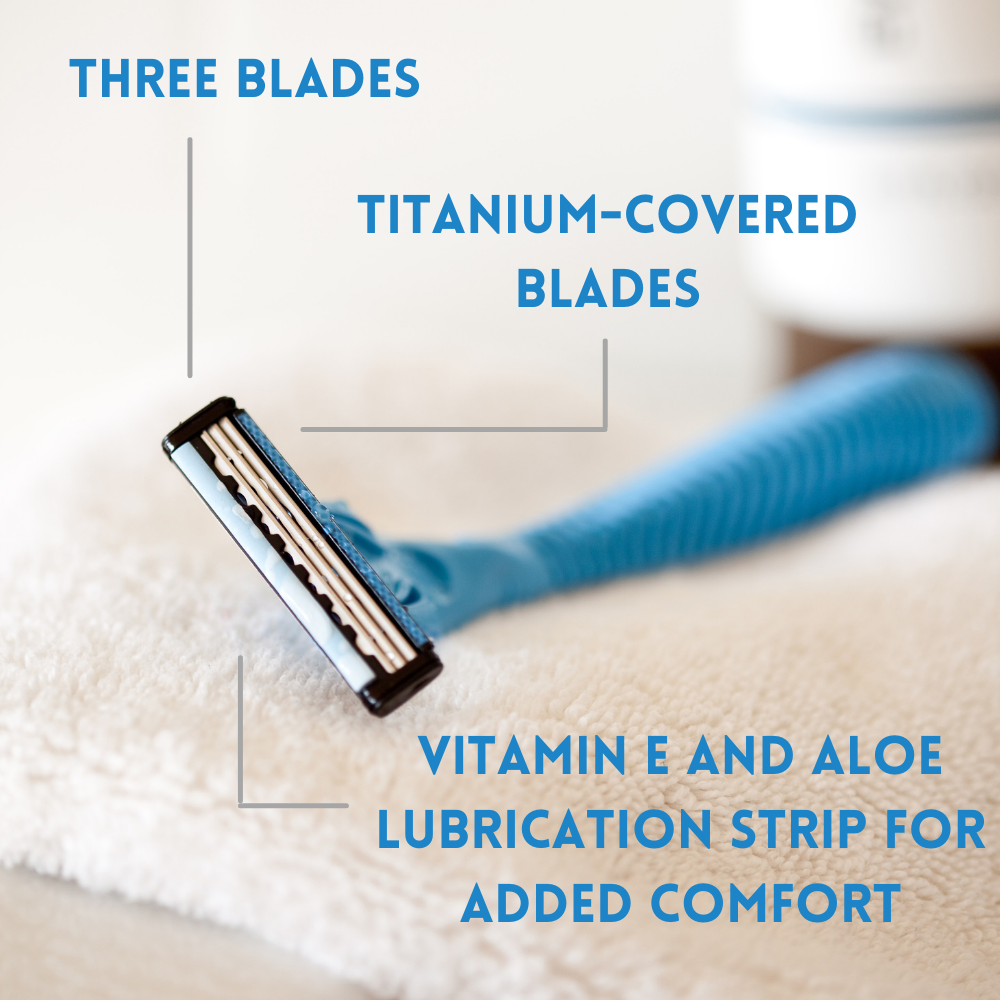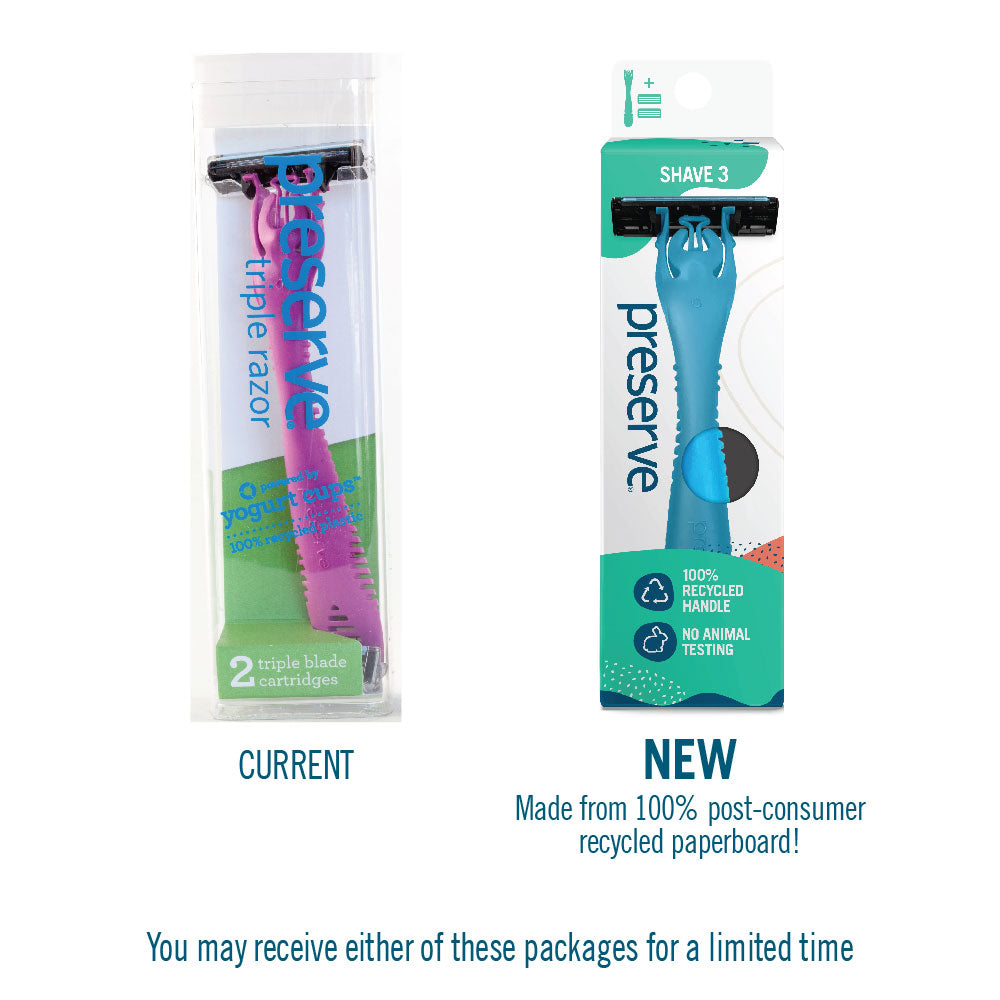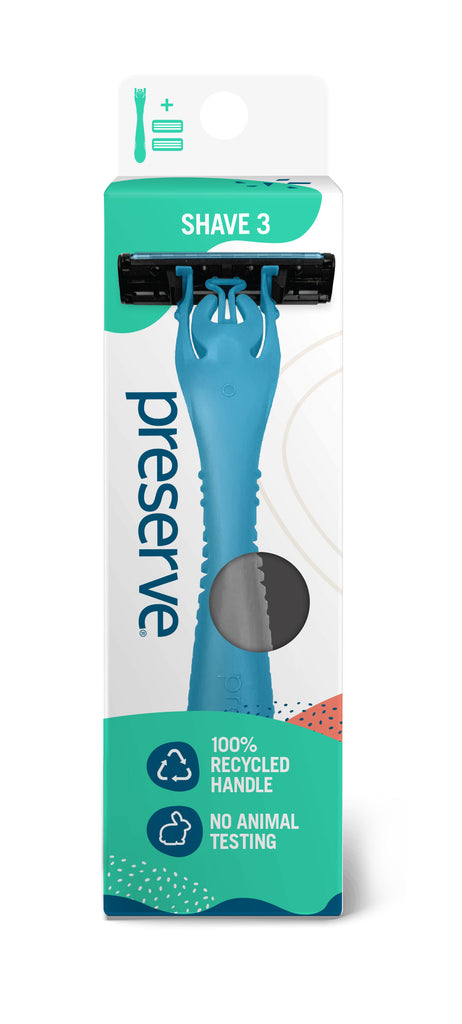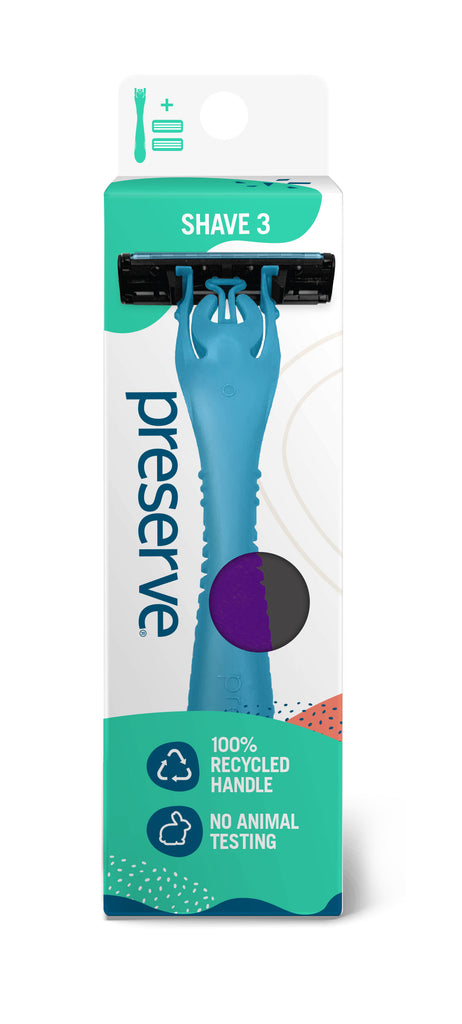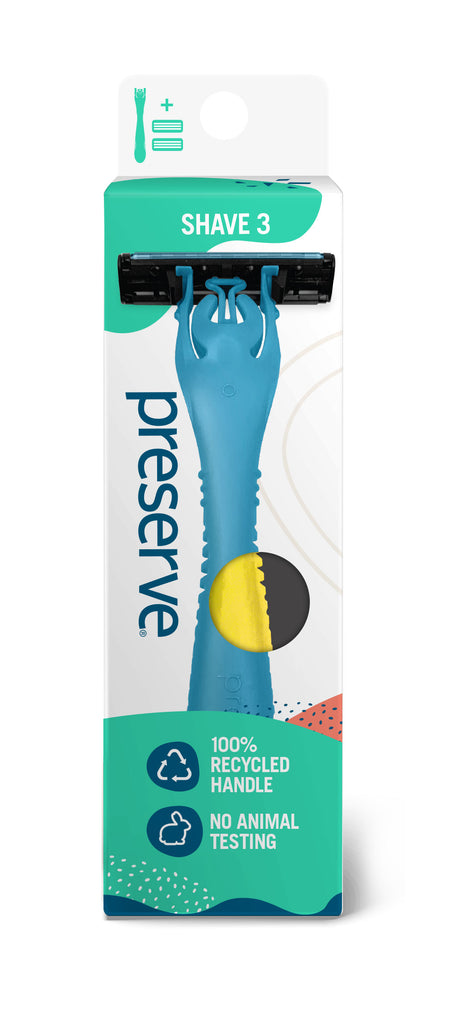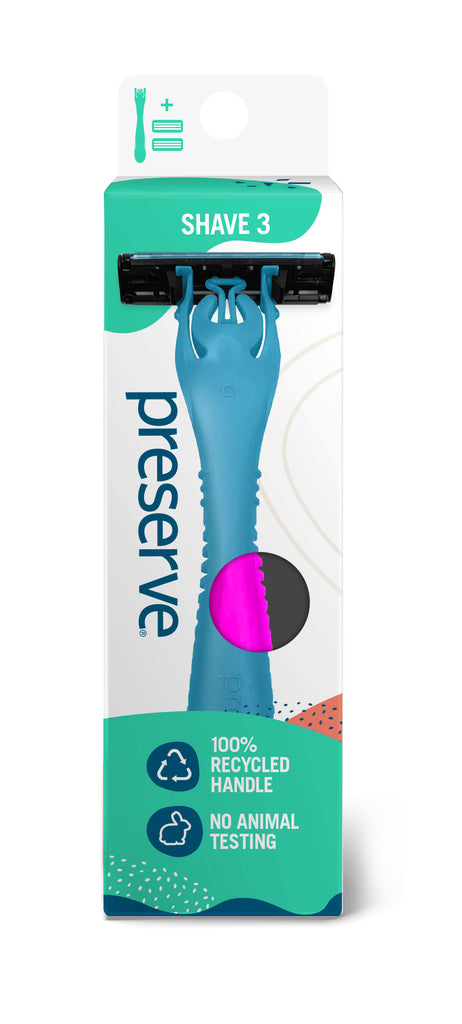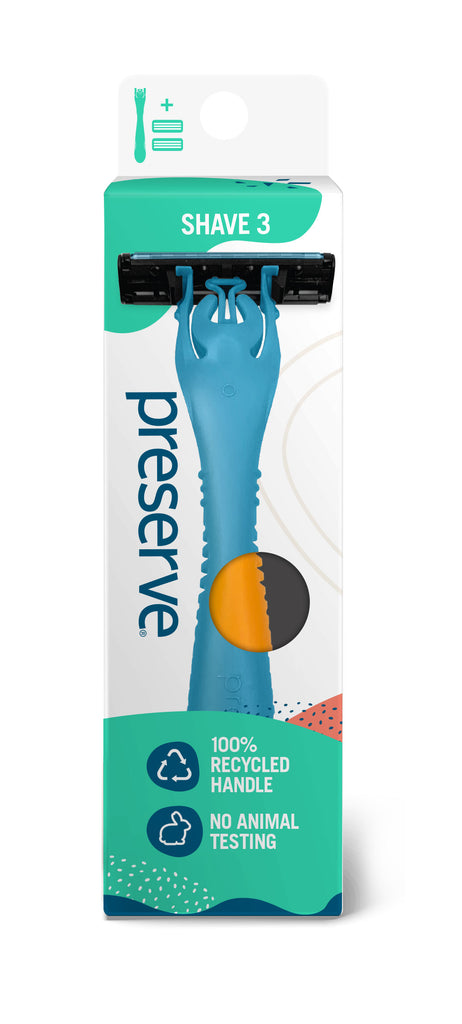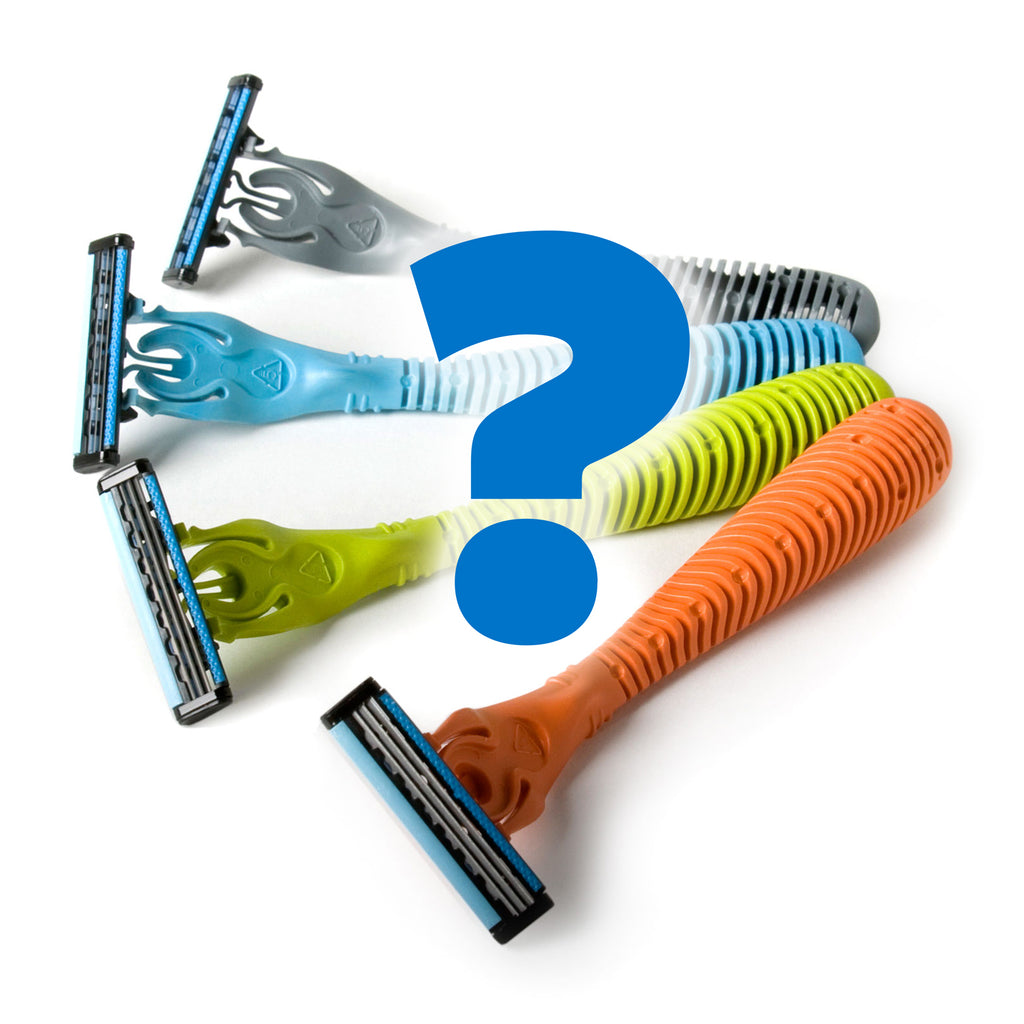 $6.99
$0.00
Shave 3 Razor System | Handle & 2 Blades
B Corp
Product is created by a Certified B Corp. Preserve and other B Corps meet the highest standards of transparency, accountability and social/environmental performance.
Recycled
Product is made from 100% recycled plastic.
Gimme 5
Recyclable through our Gimme 5 recycling program.
BPA Free
Product does not contain BPA or phthalates.
No Animal Testing
Preserve has had a no animal testing policy from our very first days. We have signed the Corporate Standard of Compassion for Animals.
Preserve's Value Shave - Shave 3™. Your favorite Preserve Triple Razor is now called Preserve Shave 3.
Preserve Shave 3 is Preserve's value priced razor, made with one piece of plastic to improve recyclability.  For a more premium offering, check out the Shave 5 Razor.
Built for simplicity, the Shave 3 features titanium-covered triple blades and a Vitamin E and aloe lubrication strip for added comfort.  Lightweight yet durable, the Shave 3 is a shaving companion that will last you for years.  Need additional guidance on attaching your Shave 3 blades? Please see video demos and instructions here.  Available in assorted colors.  
Features:
Handle made from 100% recycled #5 plastic
Gender-neutral
Easy-to-grip, no-slip handle
Comes with two blades
Compatible with Preserve Shave 3 and Preserve Triple Razor replacement blades
Handle designed for long term use. When it does get tired, handle can be recycled through Preserve's Gimme 5 program
Blades and handle made in USA; cartridge assembled in Mexico
Package made from 100% recycled paperboard
Please note: because we manufacture with recycled plastic, the color of our products can vary.  The product you receive may vary slightly in color from the images and swatches shown.
Our Gimme 5 Program is a unique example of companies and consumers working together to recycle #5 plastic.