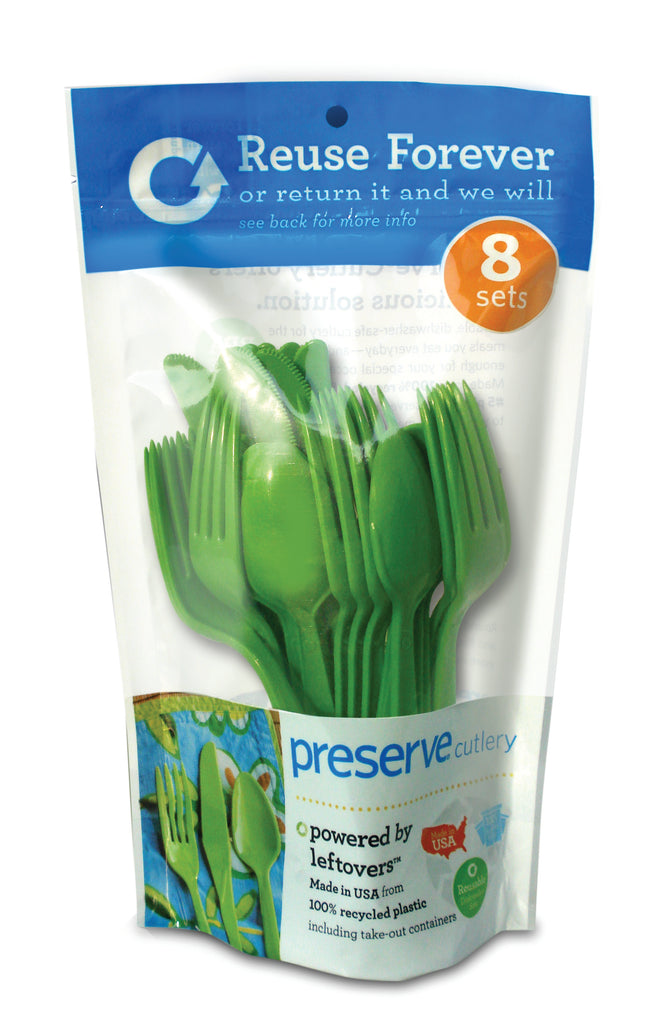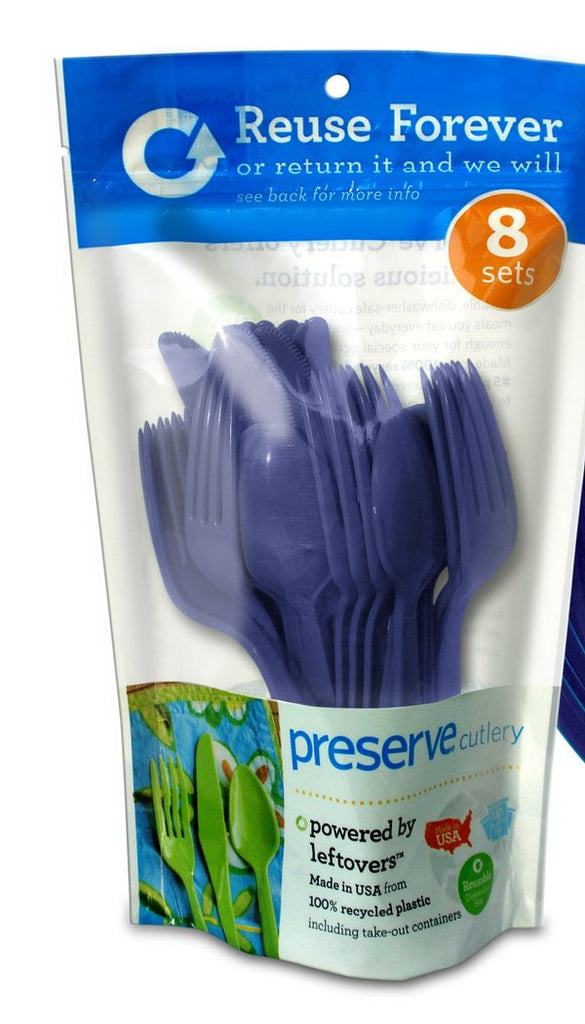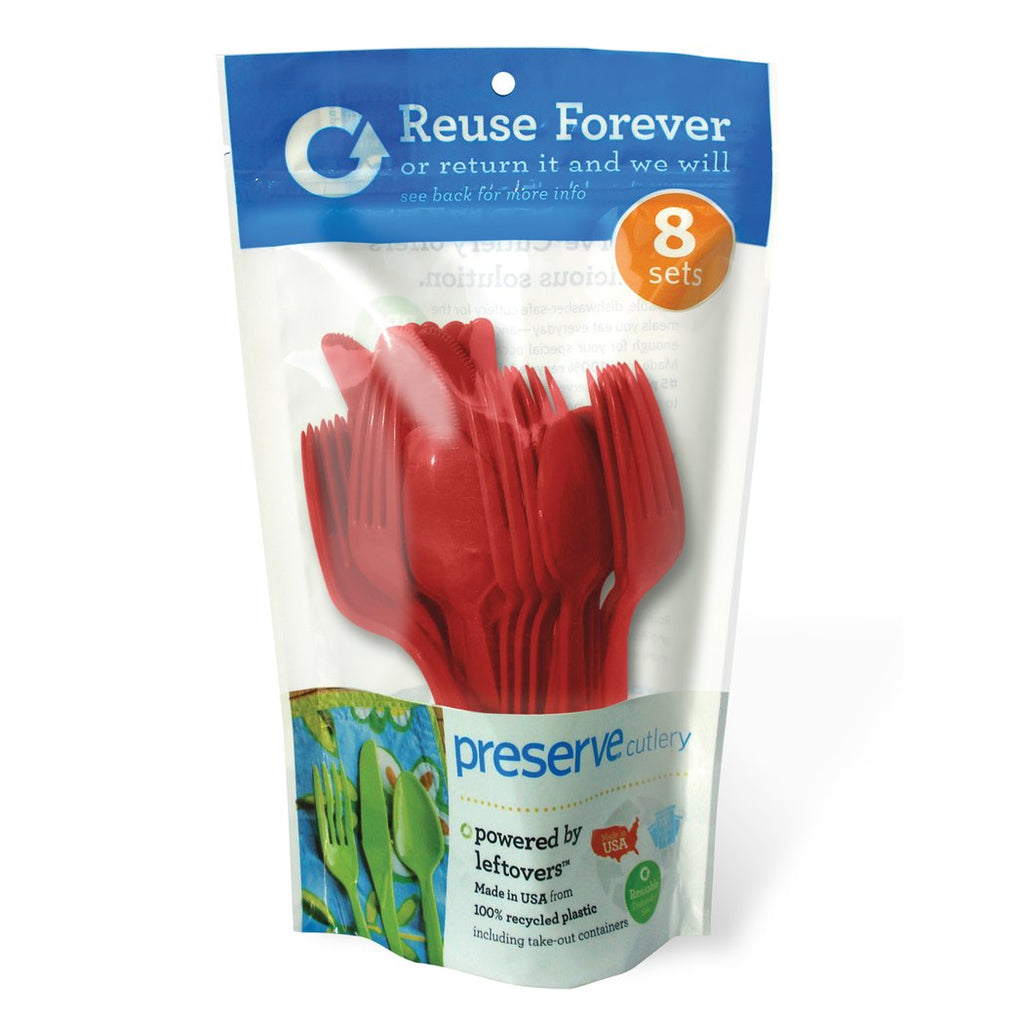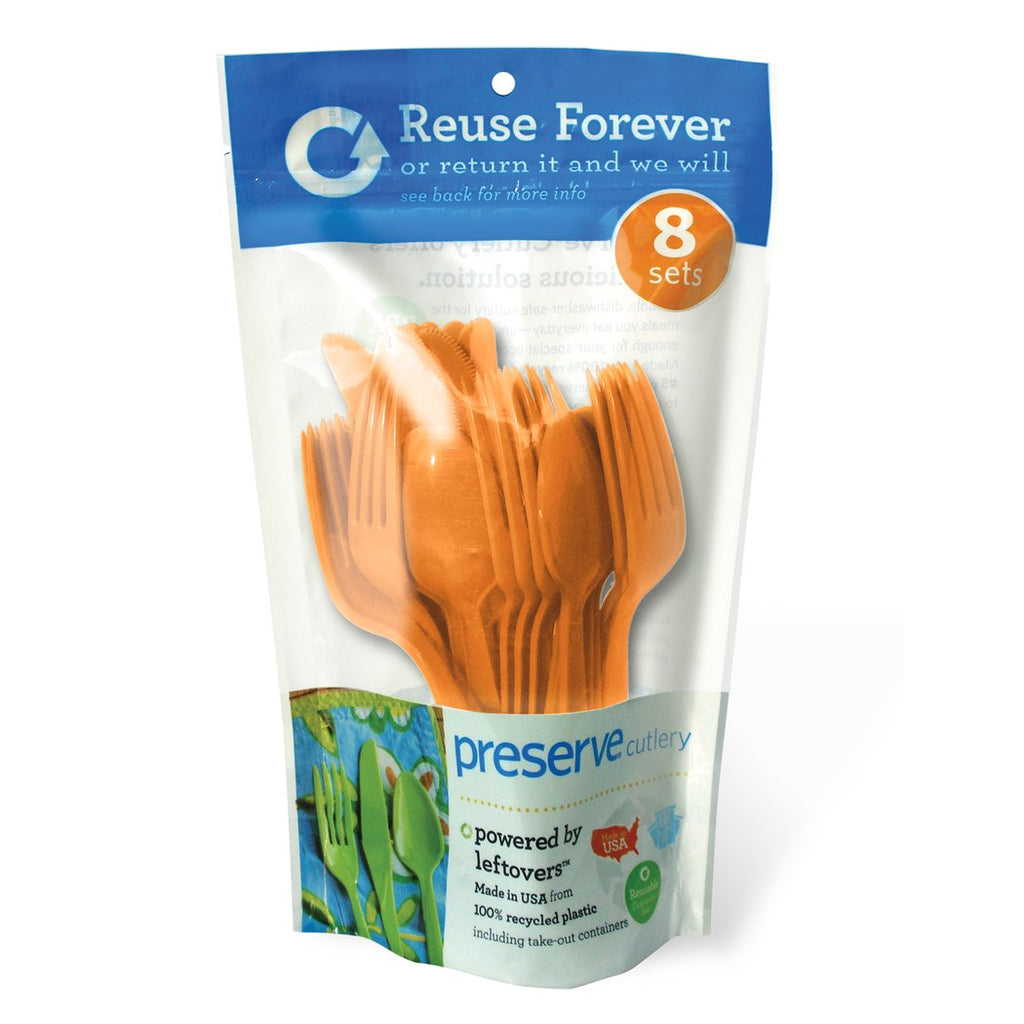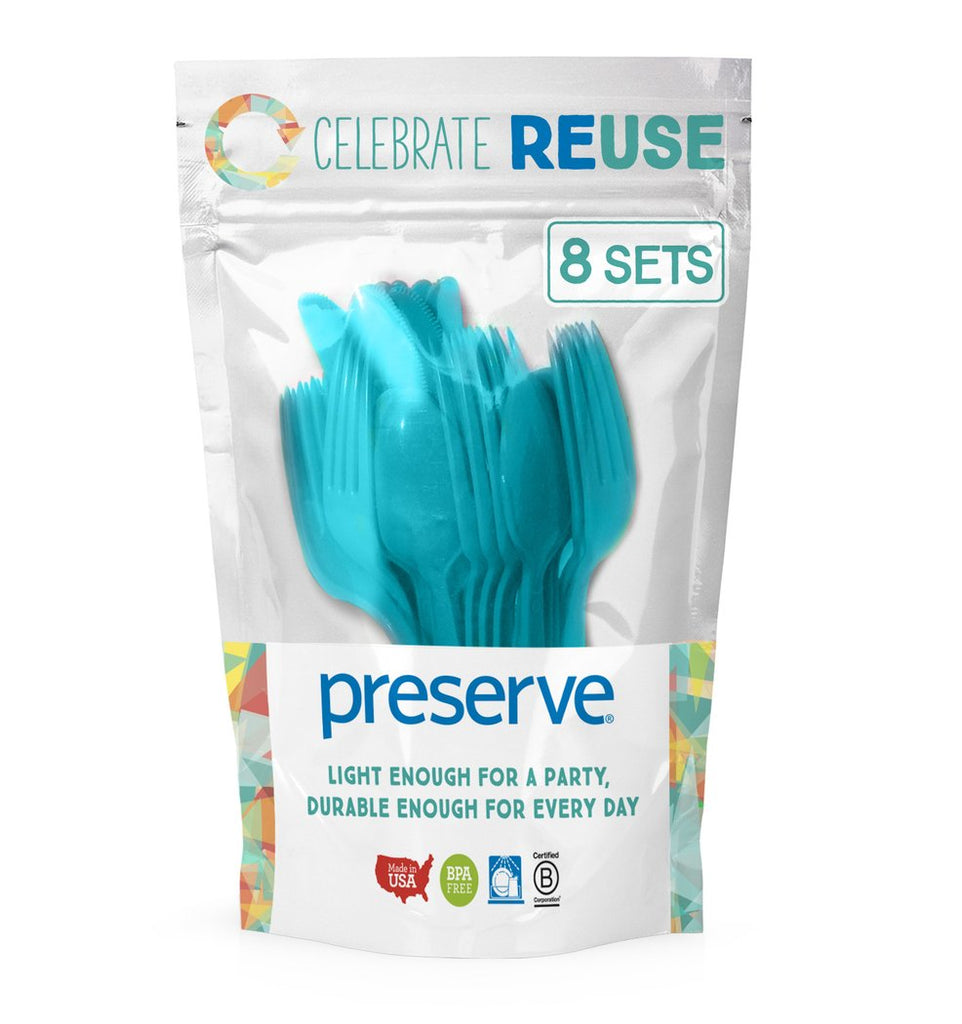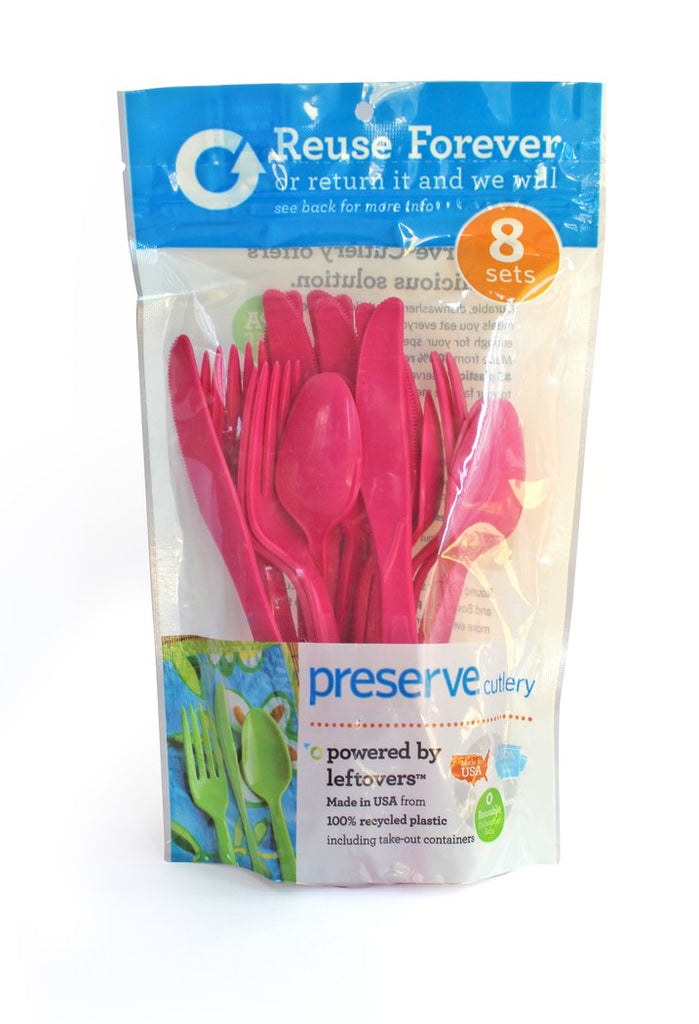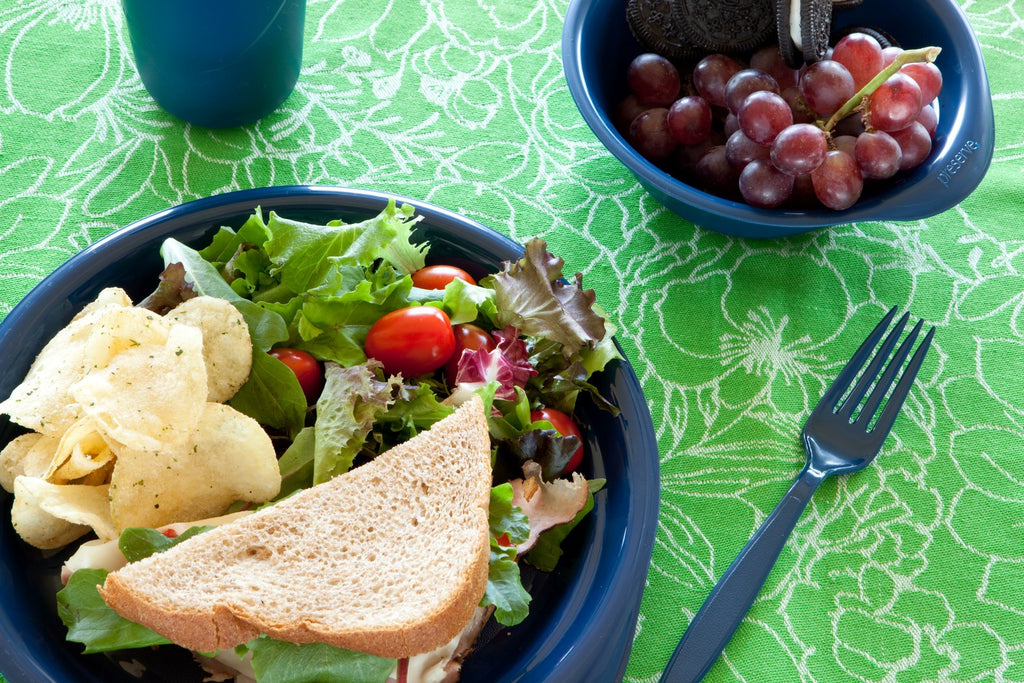 $5.70
$0.00
Heavy Duty Cutlery | Knives, Forks, Spoons | 8 sets
B Corp
Product is created by a Certified B Corp. Preserve and other B Corps meet the highest standards of transparency, accountability and social/environmental performance.
Made in USA
Made in America to reduce transportation impacts, create jobs locally and support production in the US.
Recycled
Product is made from 100% recycled plastic.
Gimme 5
Recyclable through our Gimme 5 recycling program.
BPA Free
Product does not contain BPA or phthalates.
Dishwasher Safe
Product is durable enough to be cleaned in a dishwasher without suffering warping or other degradation.
Melamine Free
Features: 
Set of 8 forks, 8 spoons and 8 knives
Package is a resealable pouch
Can withstand hundreds of uses and repeated trips through the dishwasher
Made of 100% recycled #5 plastic, 100% recyclable
Preserve's Heavy Duty Cutlery is perfect for parties and picnics. Not only is it festive,  it can also last…and last. Designed to be dishwasher safe and withstand hundreds of uses. Unlike typical plastic cutlery, it won't chip or break.