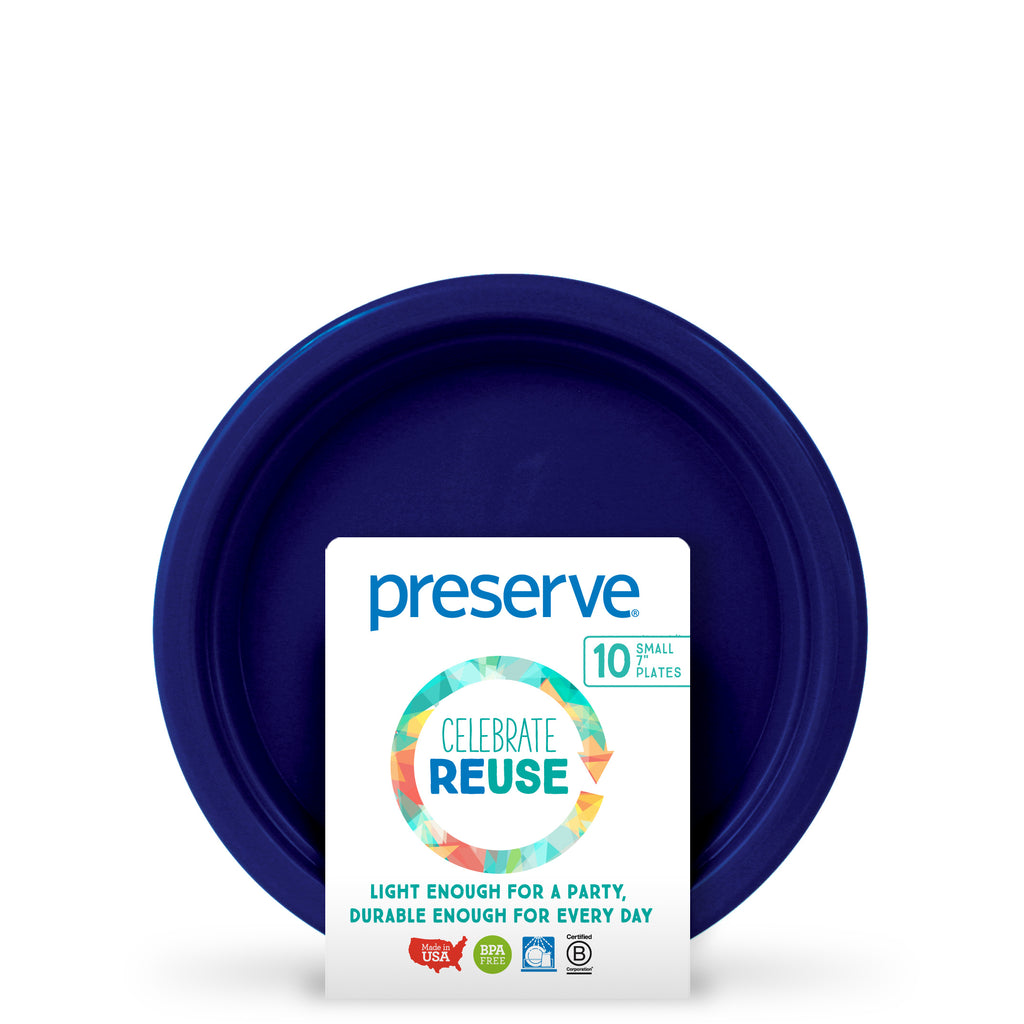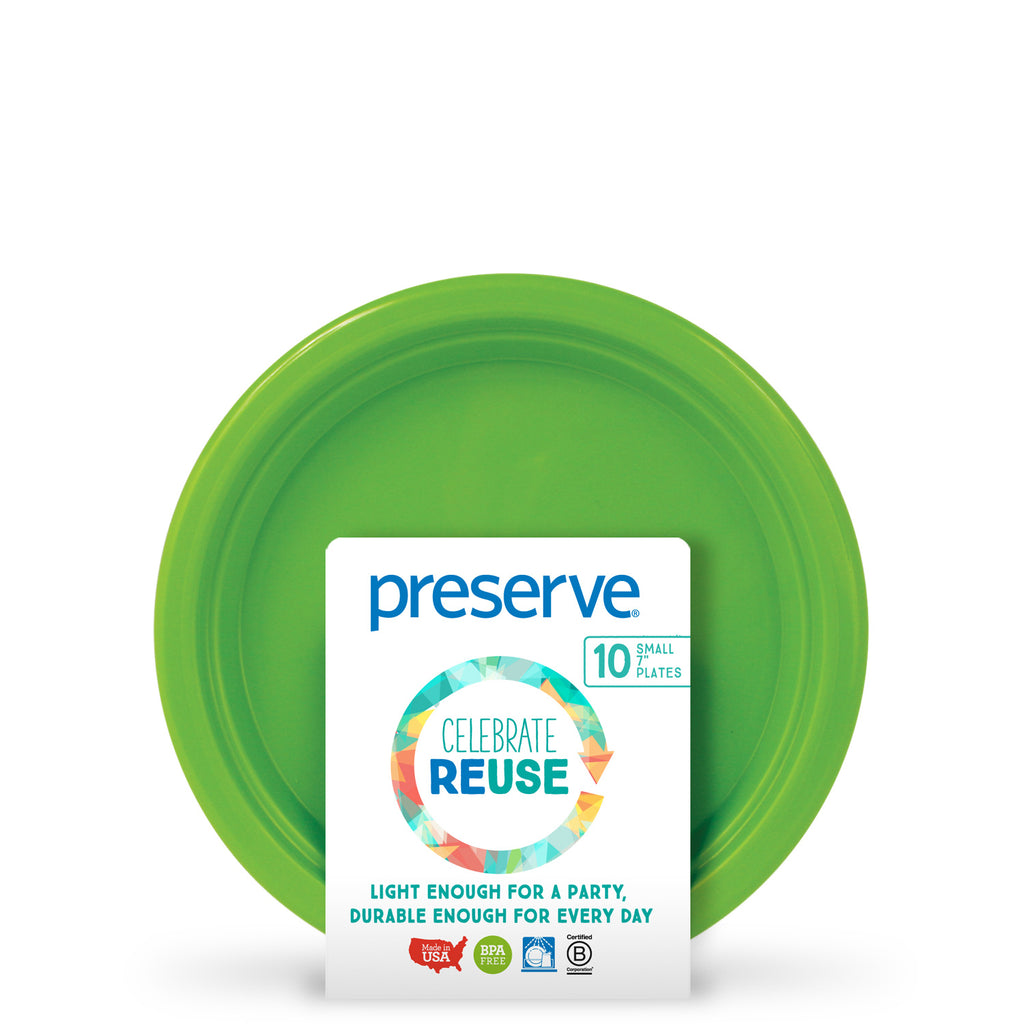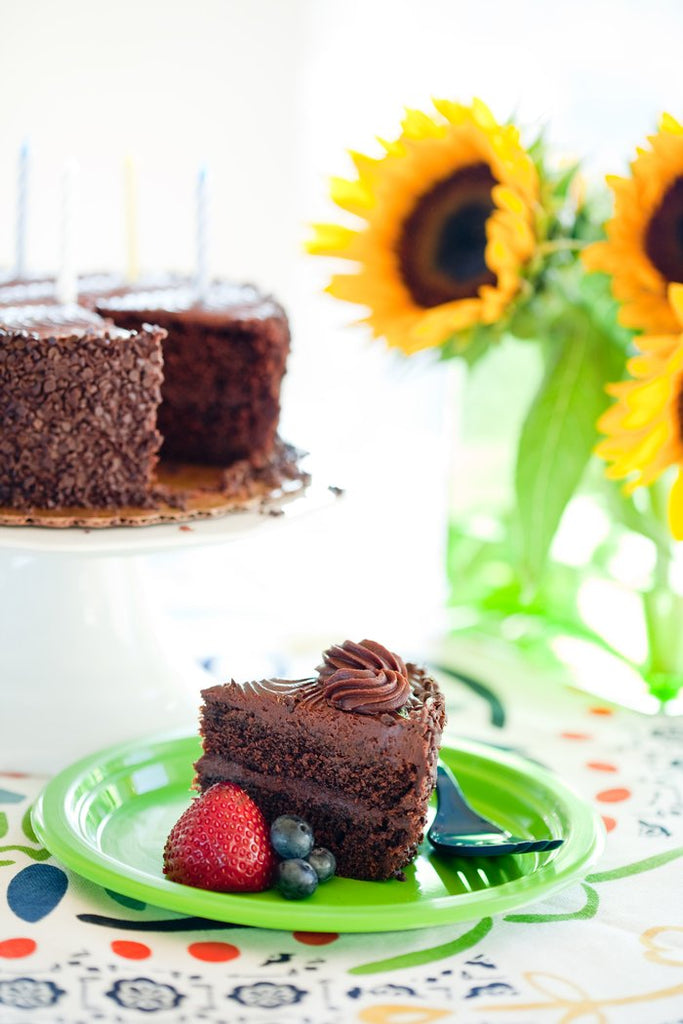 $5.34
$0.00
Small On The Go Plates | 10 Count
B Corp
Product is created by a Certified B Corp. Preserve and other B Corps meet the highest standards of transparency, accountability and social/environmental performance.
Made in USA
Made in America to reduce transportation impacts, create jobs locally and support production in the US.
Recycled
Product is made from 100% recycled plastic.
Gimme 5
Recyclable through our Gimme 5 recycling program.
BPA Free
Product does not contain BPA or phthalates.
Dishwasher Safe
Product is durable enough to be cleaned in a dishwasher without suffering warping or other degradation.
Melamine Free
Features: 
7" small plate 
Lightweight but sturdy
Can withstand hundreds and hundreds of uses
Made of 100% recycled #5 plastic, 100% recyclable
Description
The next time you throw a party or plan a picnic, consider On the Go plates. They are lightweight and festive but can also last…and last. We designed them to be dishwasher safe and withstand hundreds of uses. Unlike typical plastic dishware, they won't crack, warp or break.
On the Go is also a smart investment. Sold in packs of 10, the small plates are affordable enough to have a whole party's worth on hand. At the end of your event, simply gather everything up and throw it in the dishwasher. You'll be ready to entertain at a moment's notice!
Being sustainably minded, we used to wash our old "disposable" plastic dishes until we got frustrated with the breakage and warping and decided to make our own line of plastic tableware. On the Go is light enough to carry on a picnic, but sturdy enough to last. Some people have reported using theirs On the Go set for four years and counting!