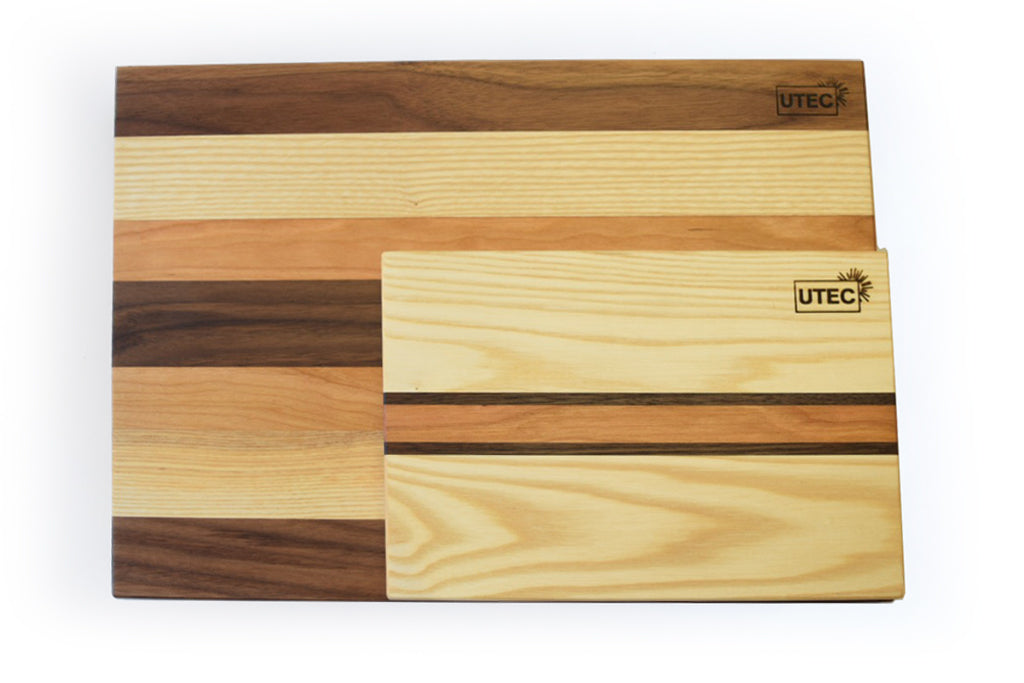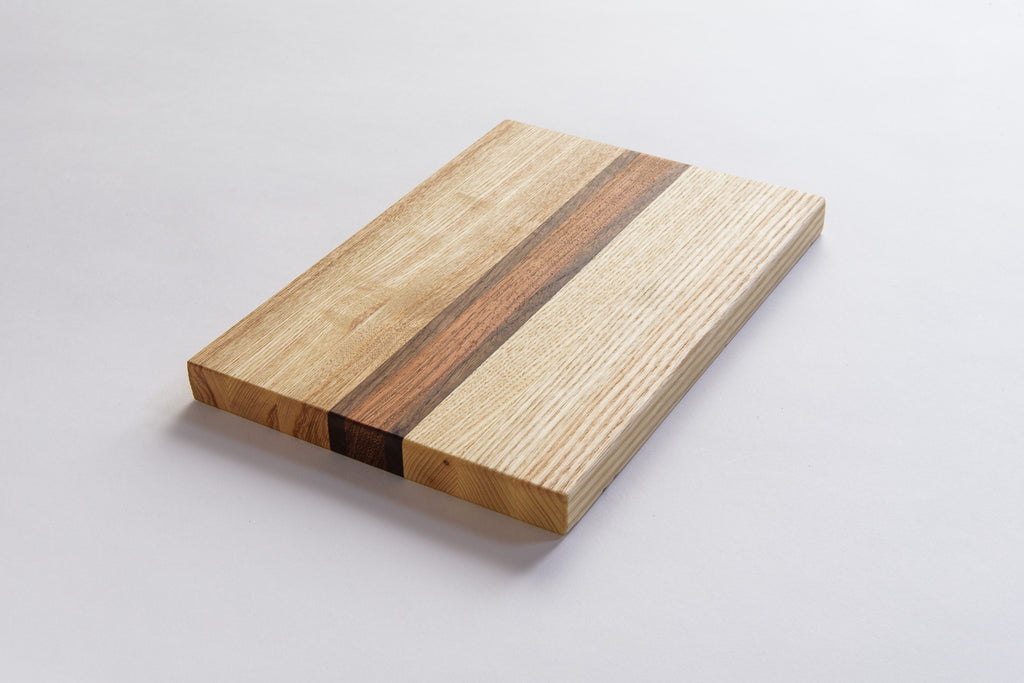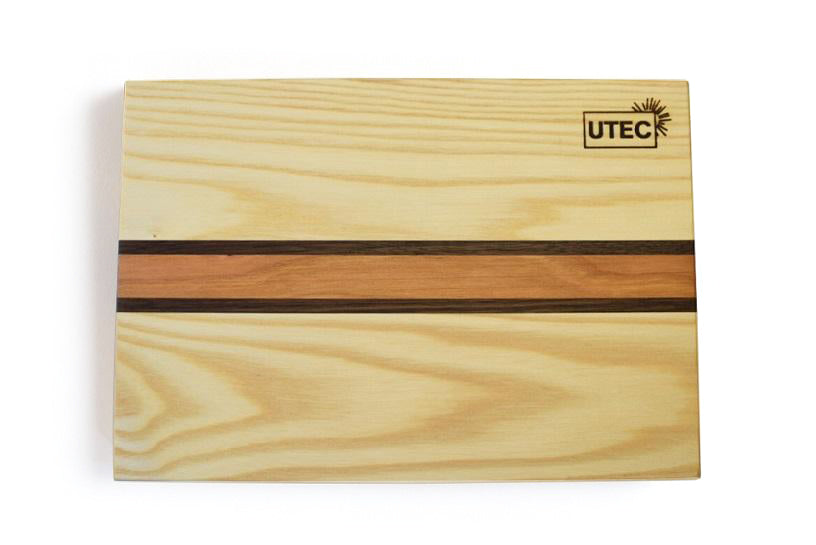 $80.00
$0.00
UTEC Gift Set | Large and Small Cutting Boards
UTEC's handmade cutting boards are created from locally-sourced east coast hardwoods for durability and years of service. Each purchase of a cutting board supports UTEC's work in breaking barriers to youth success. Preserve is proud to sell UTEC cutting boards on our online store. 100% of the profits from each sale will go to supporting UTEC's operations. Please note that because of this, we do not discount UTEC boards when we run a sale.
Cutting Board Features: 
Includes one large and one small UTEC cutting board
All boards are made from salvaged strips of Ash, Cherry, and Walnut generously donated to UTEC by Keiver-Willard Lumber Corp.
100% of the profits from each sale will go directly to UTEC
Large board:16" x 11.5" x 0.875
Small board: 7" x 10" x 0.875"
Care Instructions: 
To clean, wipe with soap and water.
Do not soak.
Apply mineral oil monthly or as needed,
Not dishwasher safe.  
Preserve is proud to introduce you to UTEC, an organization dedicated to helping young people overcome the very real challenges of poverty, gang involvement, unemployment, and cultural barriers that are pervasive in their community. Based in Lowell, MA, UTEC uses a proven 
model
 to create success and better futures for our young people, and ultimately, for all of us.