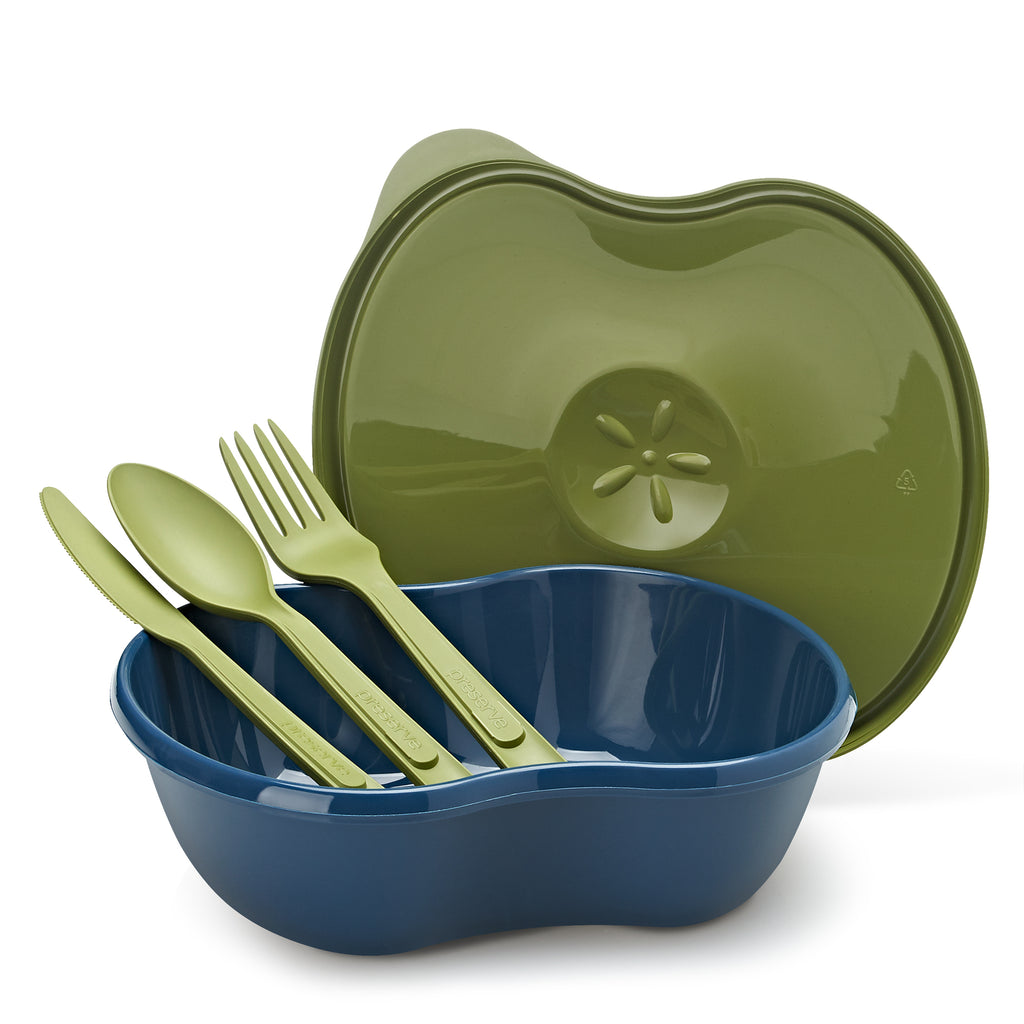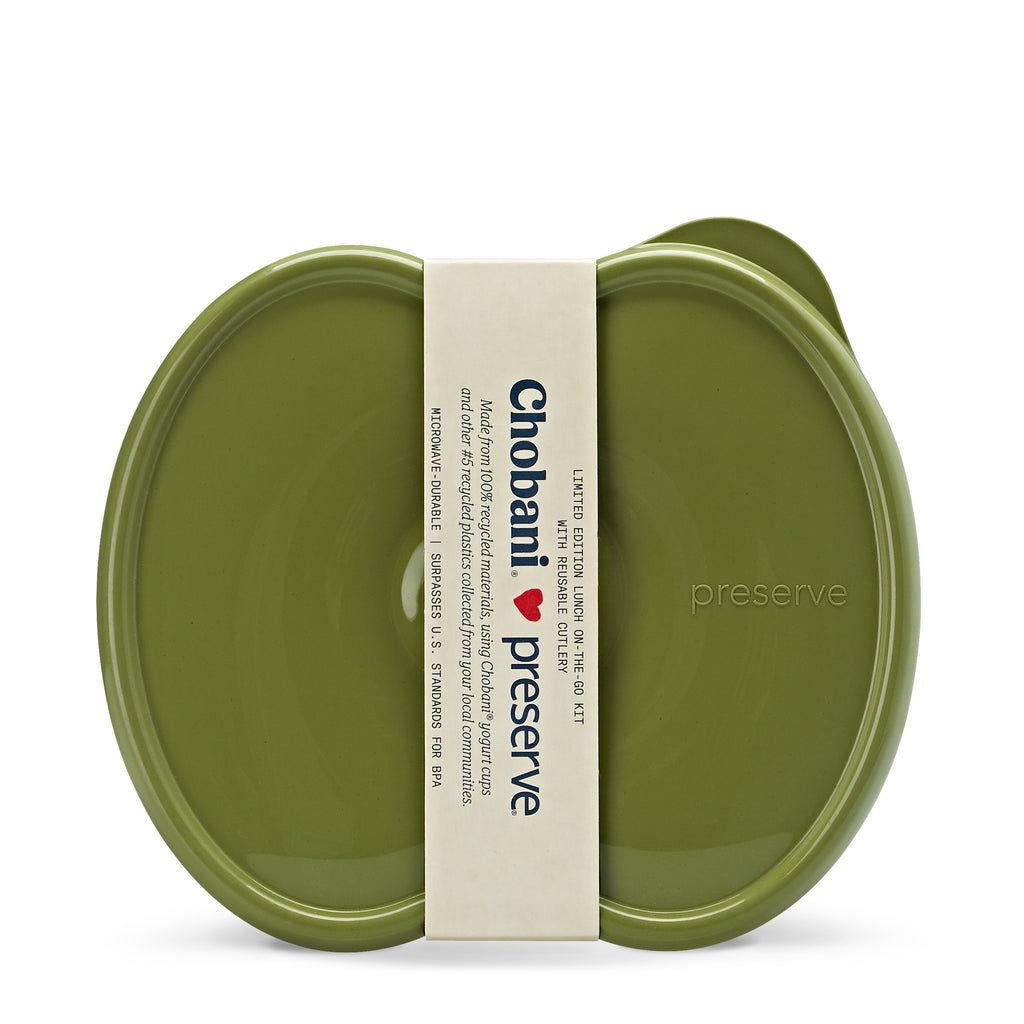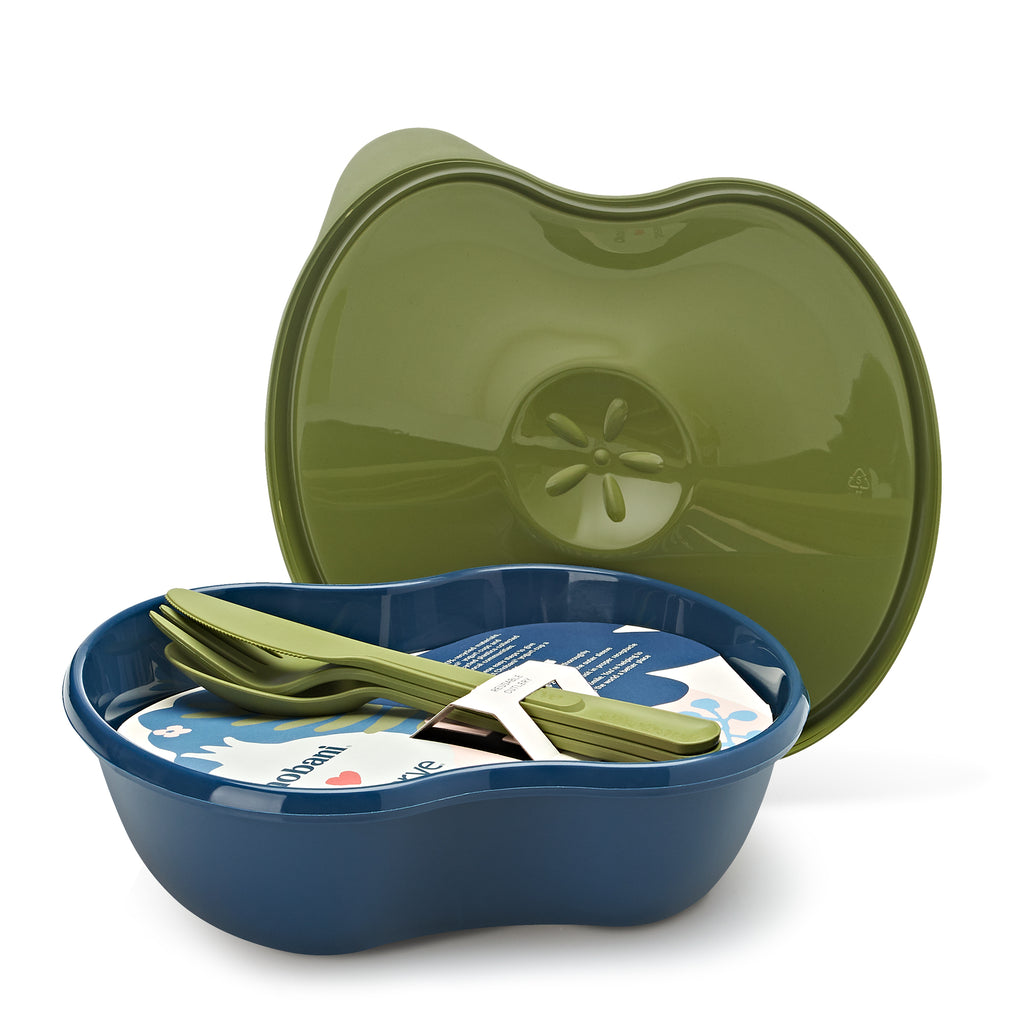 $8.45
$0.00
Lunch Kit - in partnership with Chobani
Made in USA
Made in America to reduce transportation impacts, create jobs locally and support production in the US.
Recycled
Product is made from 100% recycled plastic.
Gimme 5
Recyclable through our Gimme 5 recycling program.
Dishwasher Safe
Product is durable enough to be cleaned in a dishwasher without suffering warping or other degradation.
Microwave Durable
Product is approved for reheating food in the microwave and will not warp or otherwise degrade.
Preserve worked in partnership with Chobani to create this limited edition lunch kit made from 100% recycled #5 plastic, including Chobani yogurt cups, collected from your towns, communities and recyclers.  Featuring a Preserve Sandwich Food Storage container and a snap-together reusable cutlery set, this kit is a perfect match for taking lunch on the go.
One 25 oz. capacity food storage container with snap on lid
One set (fork, knife, spoon) of reusable snap-together cutlery
Made with 100% post-consumer recycled #5 plastic
Great for sandwiches, leftovers, salads and more!
Surpasses U.S. standards for BPA