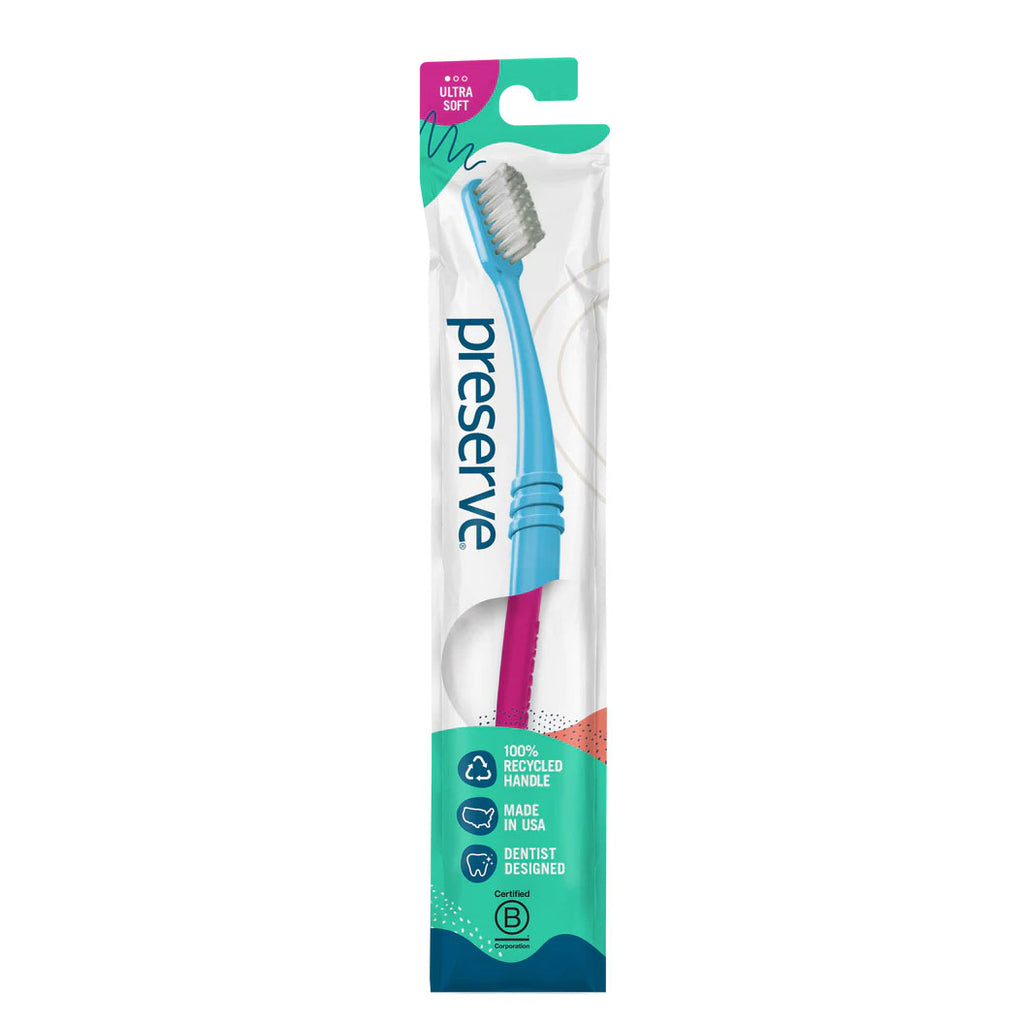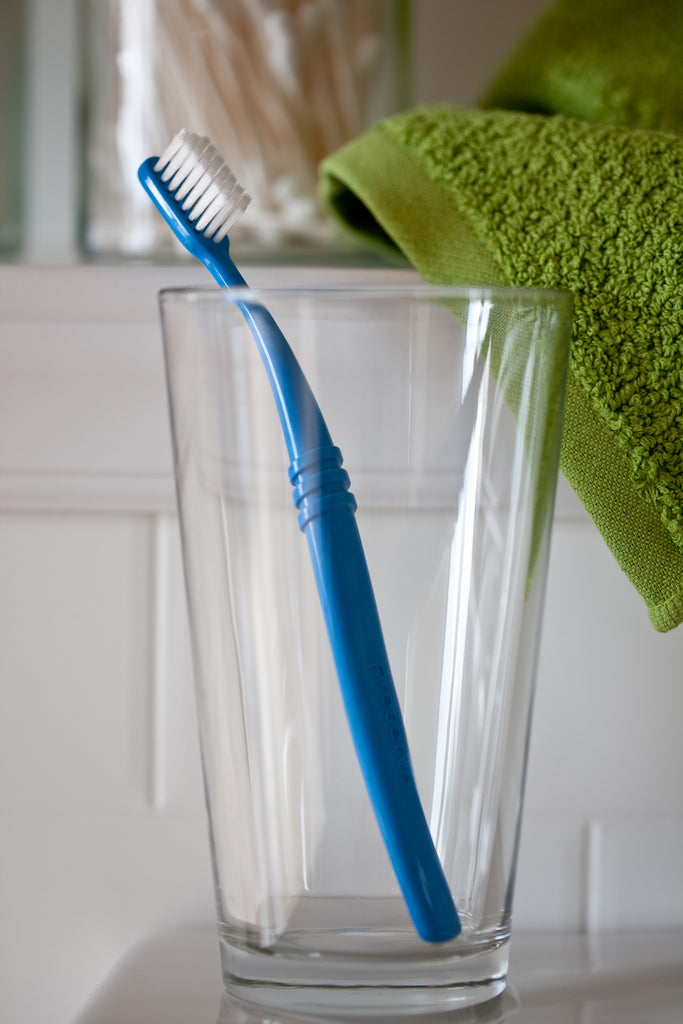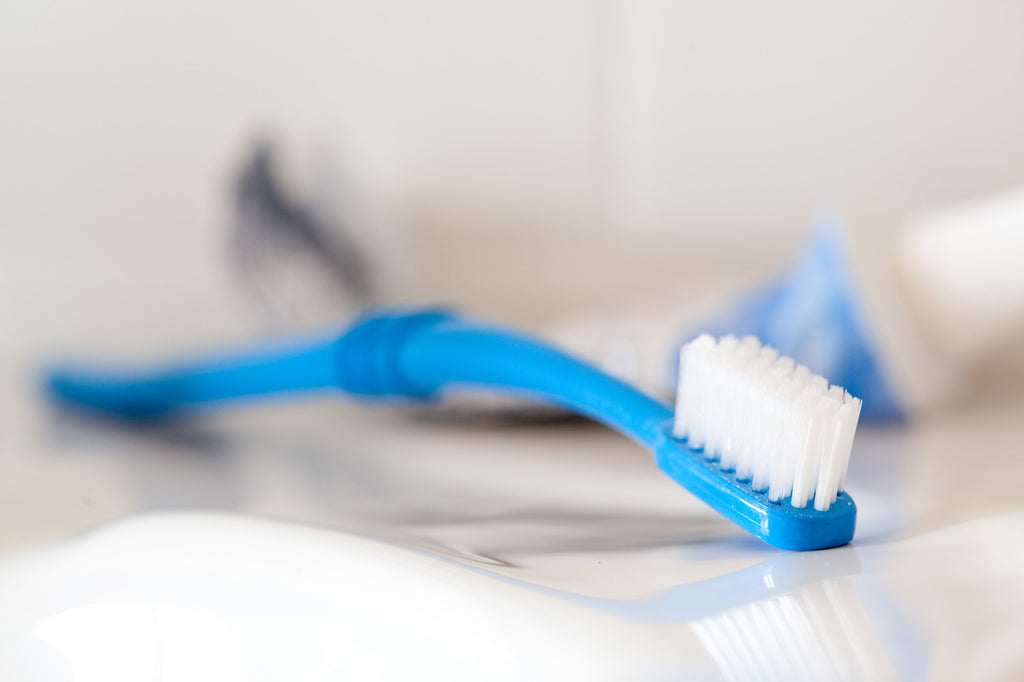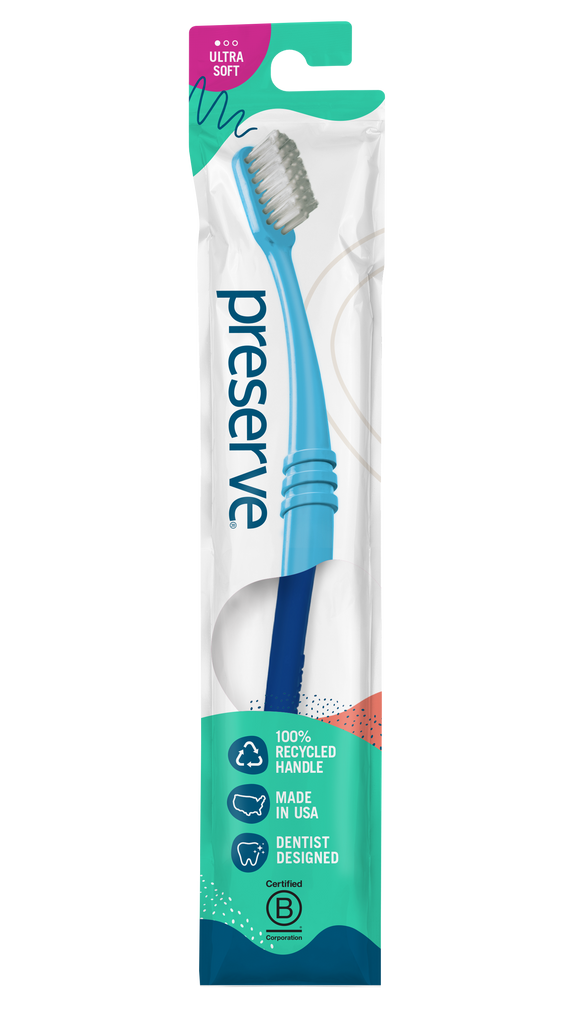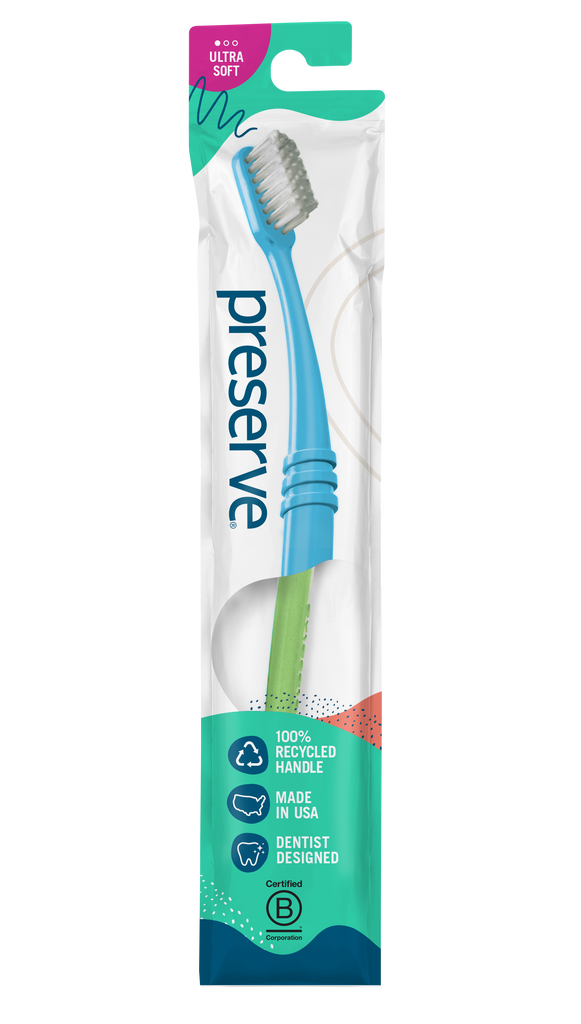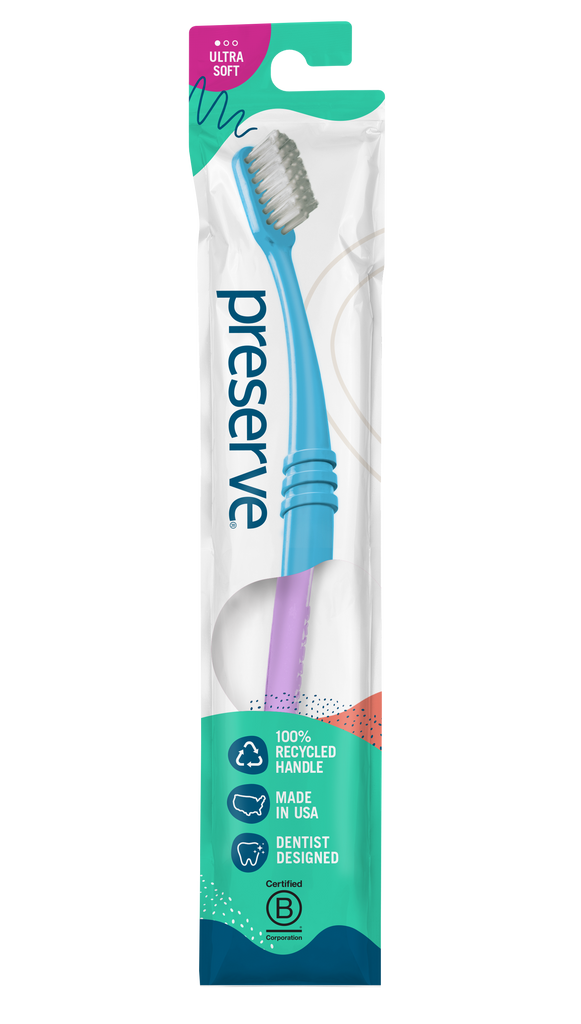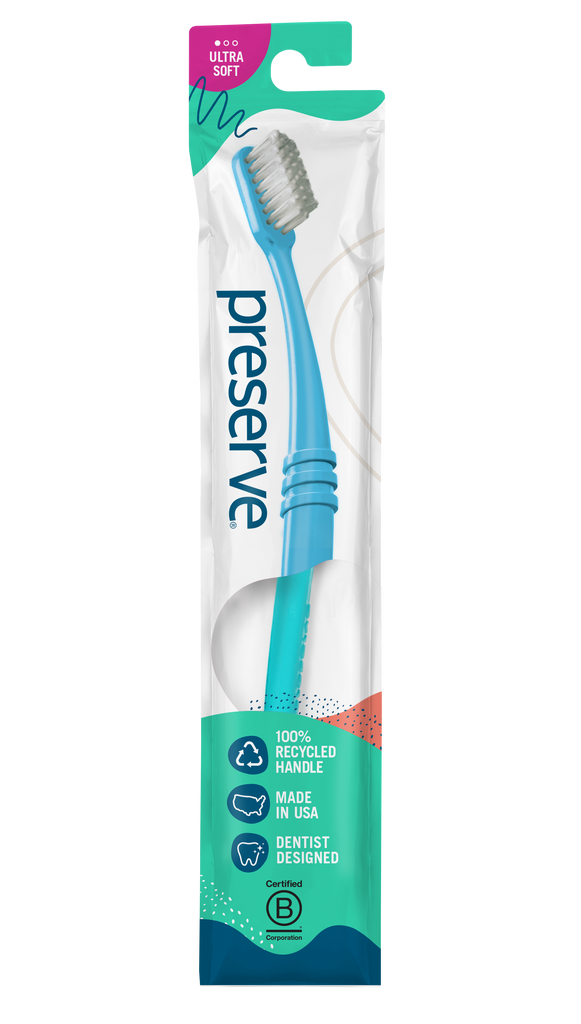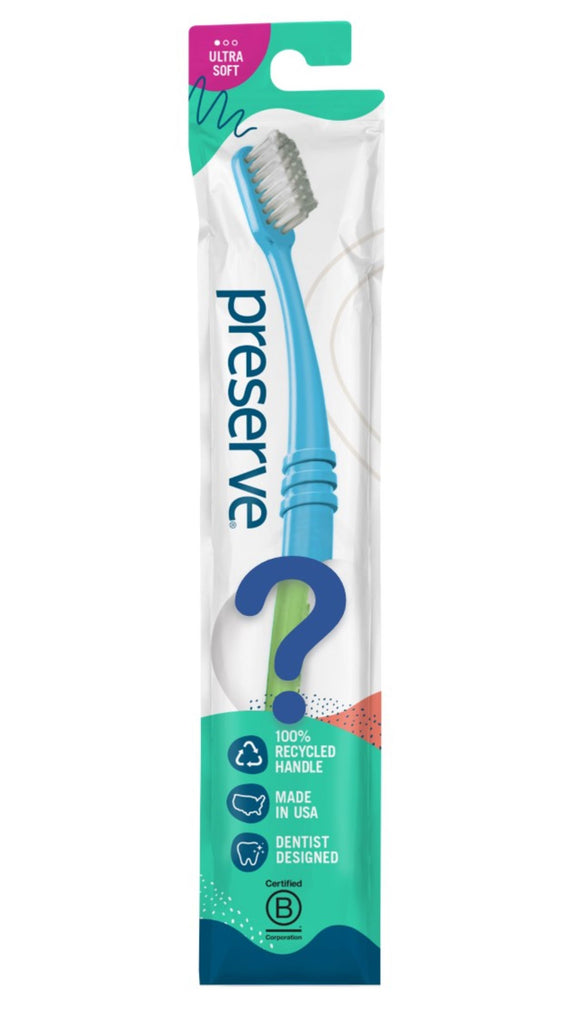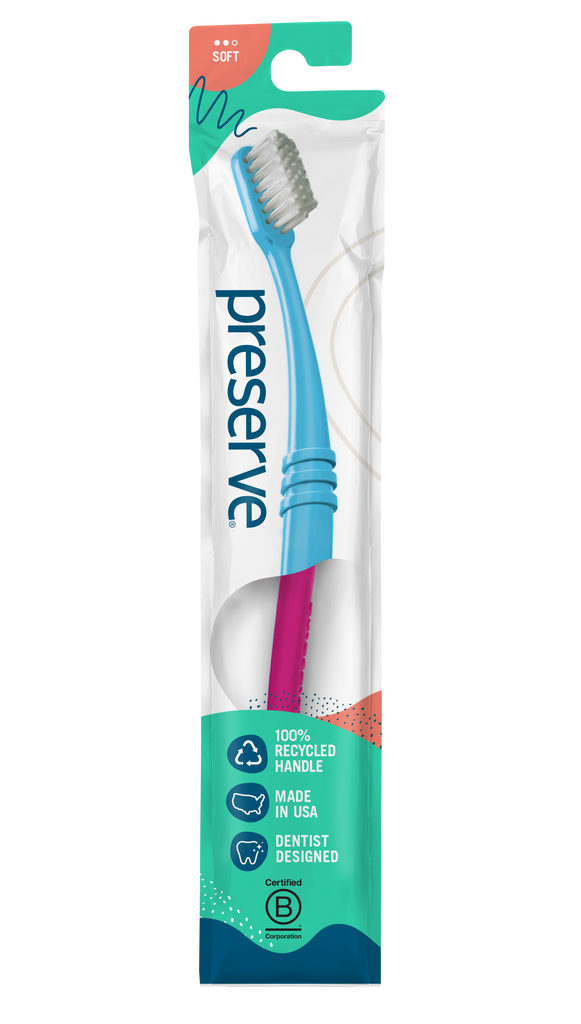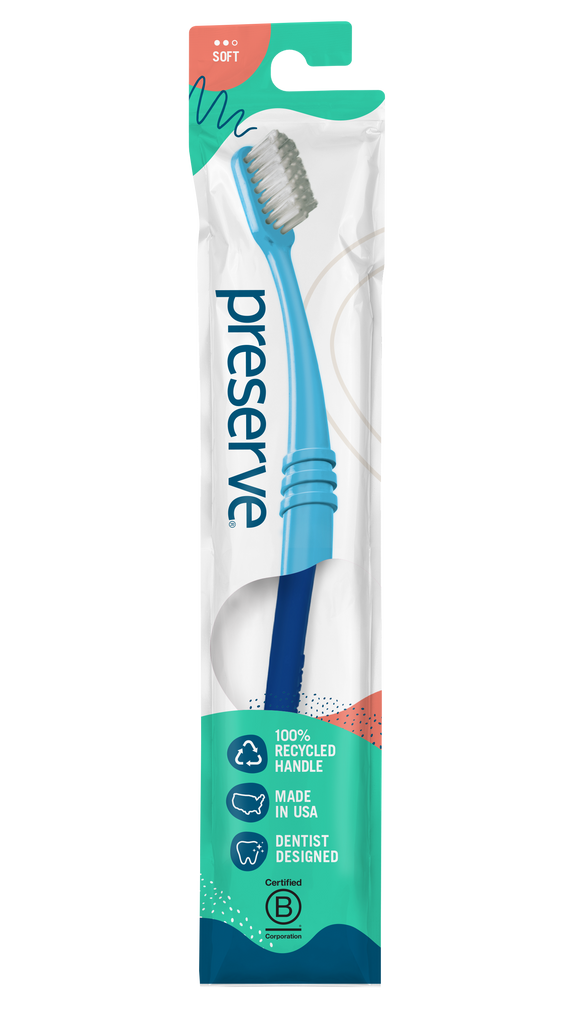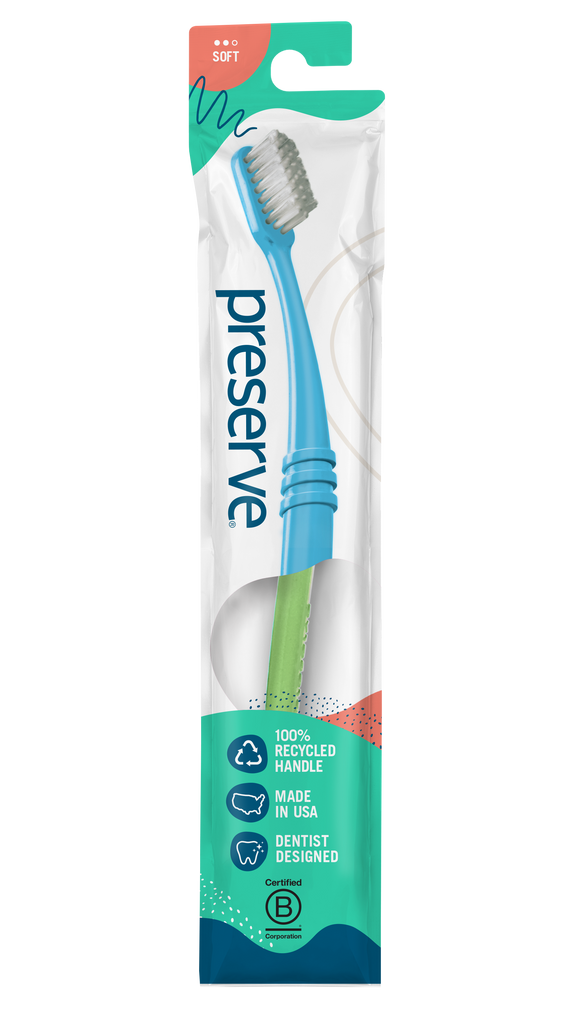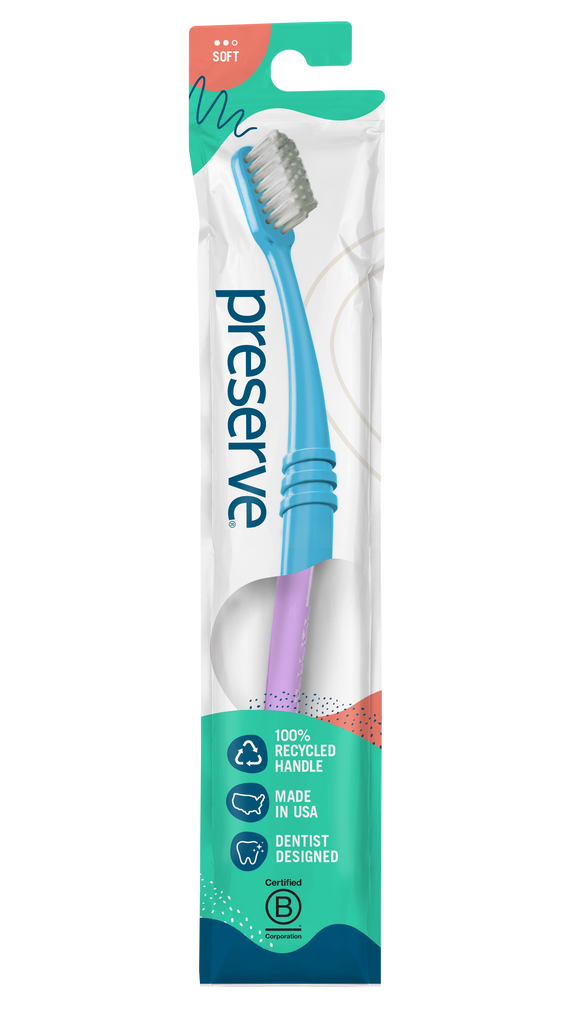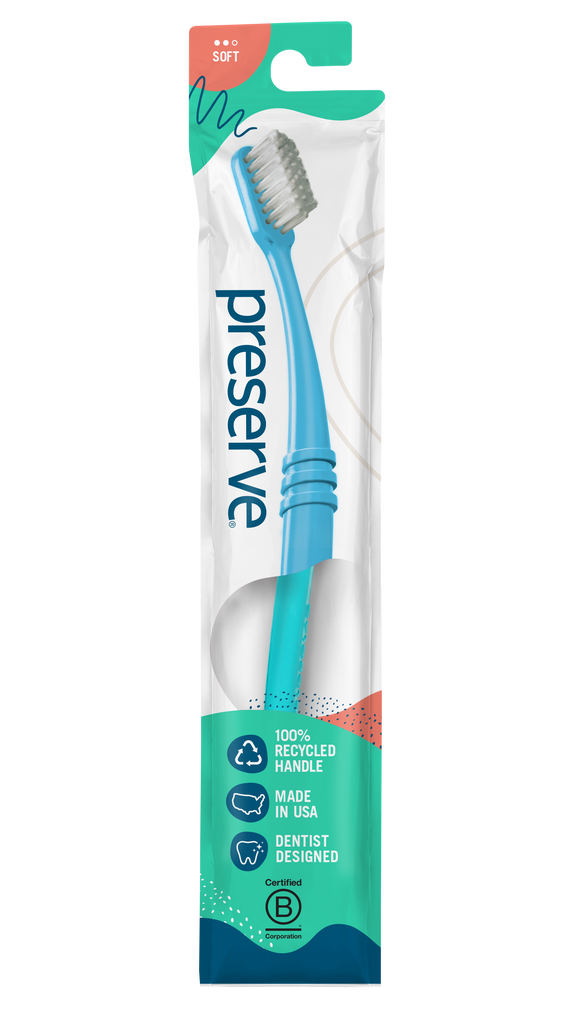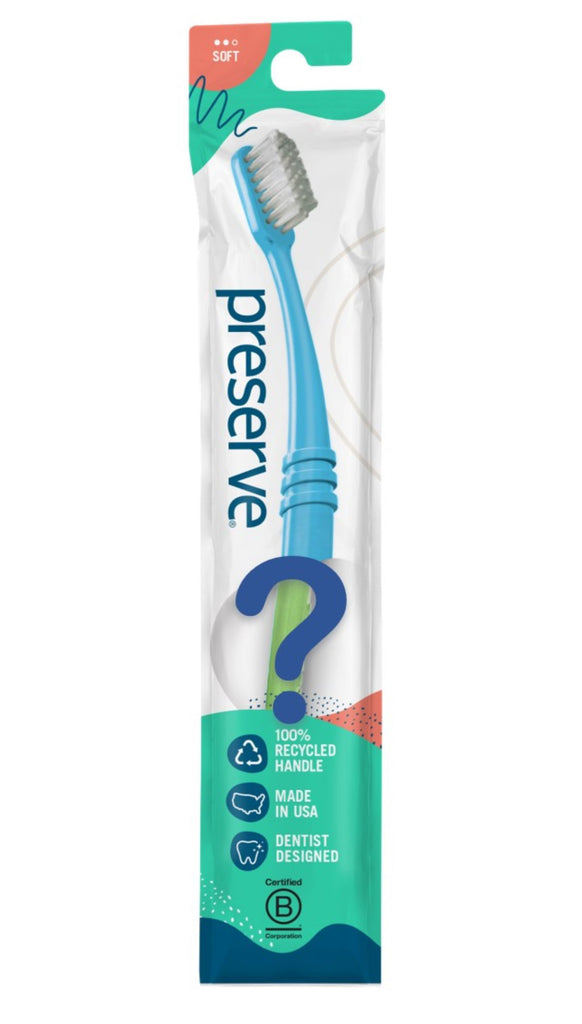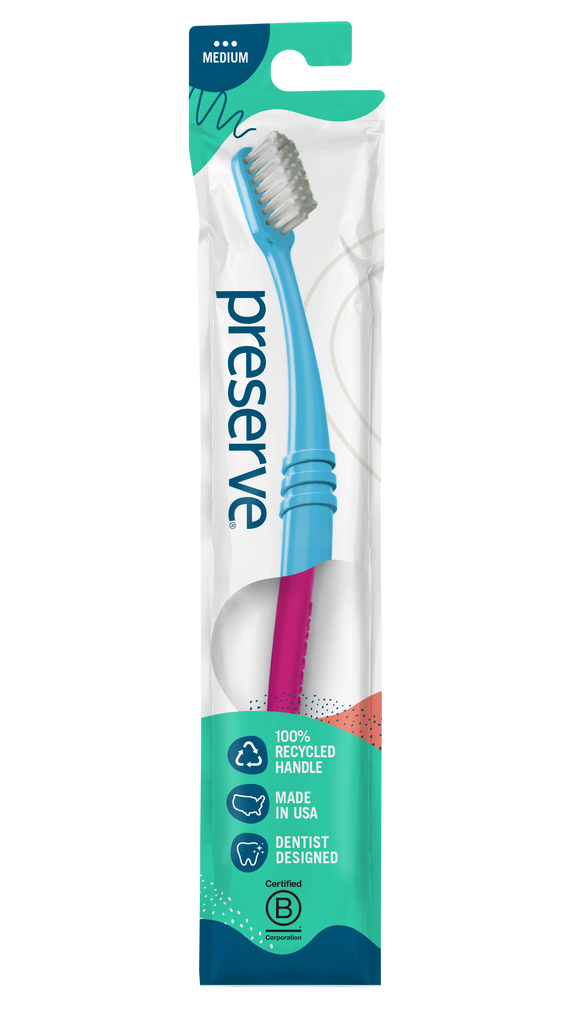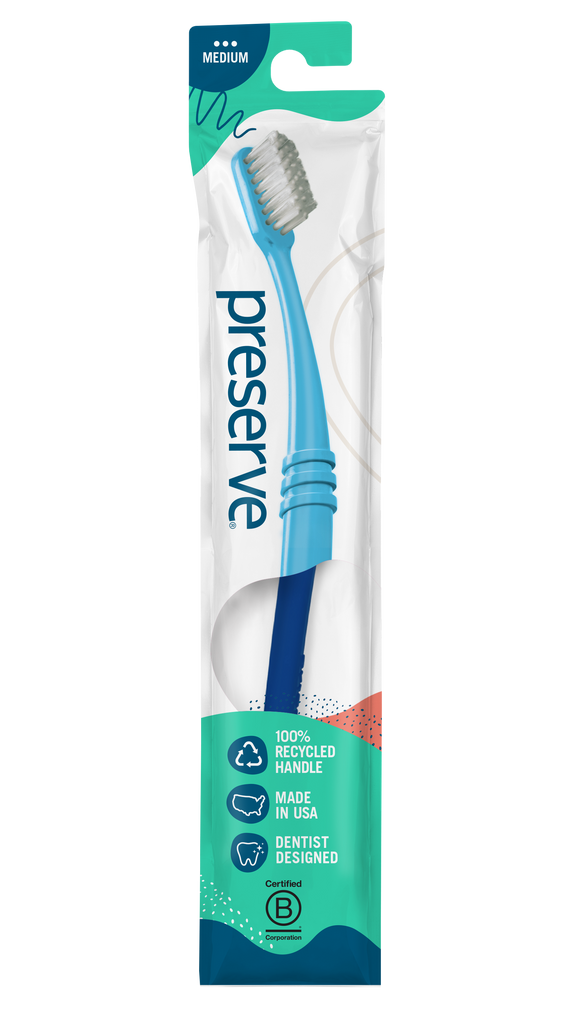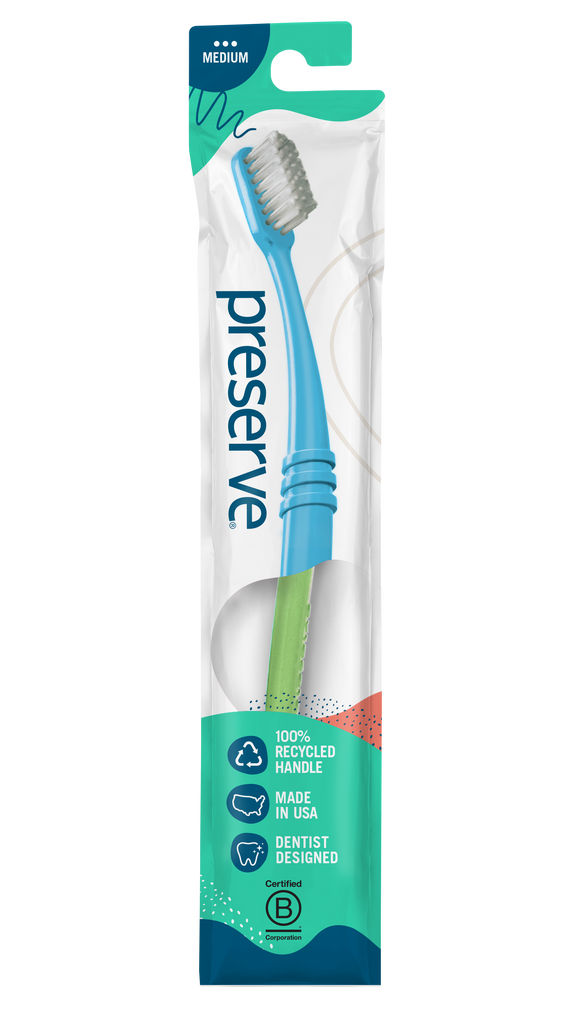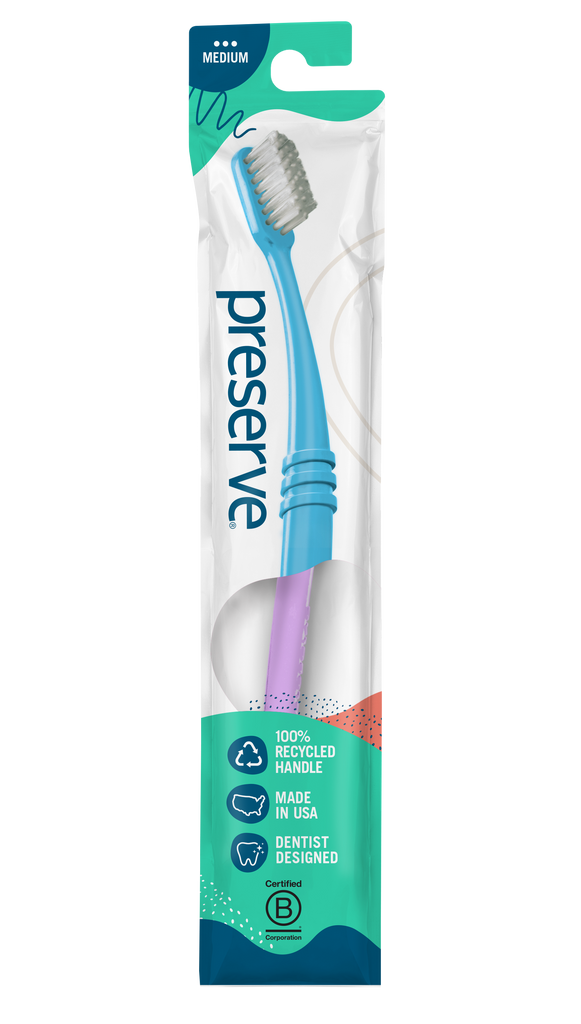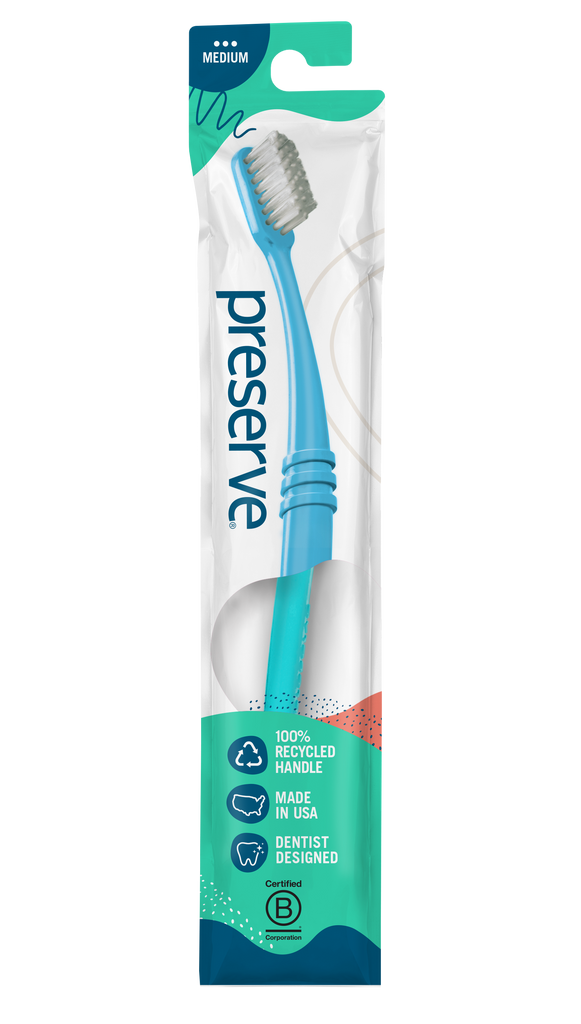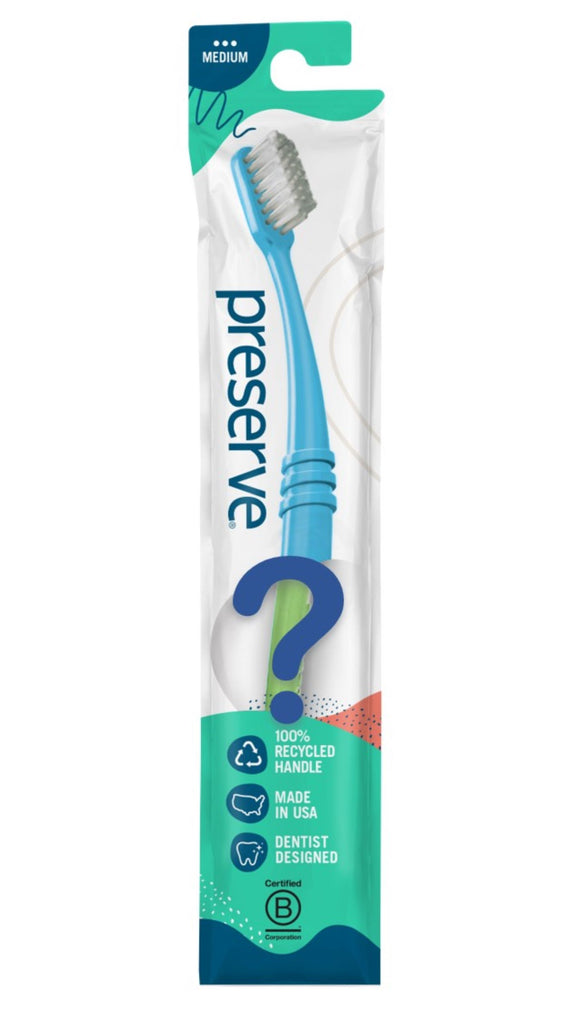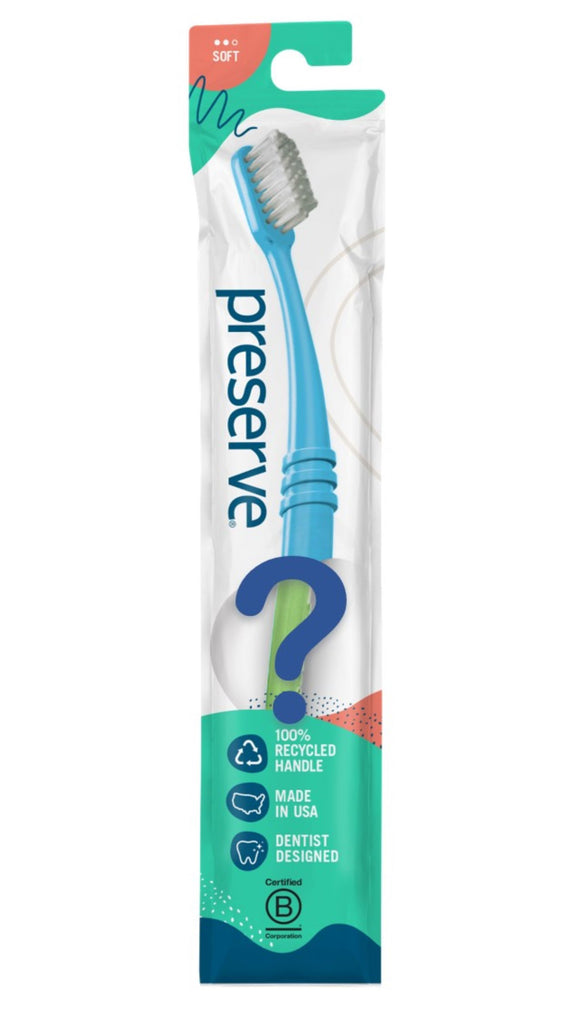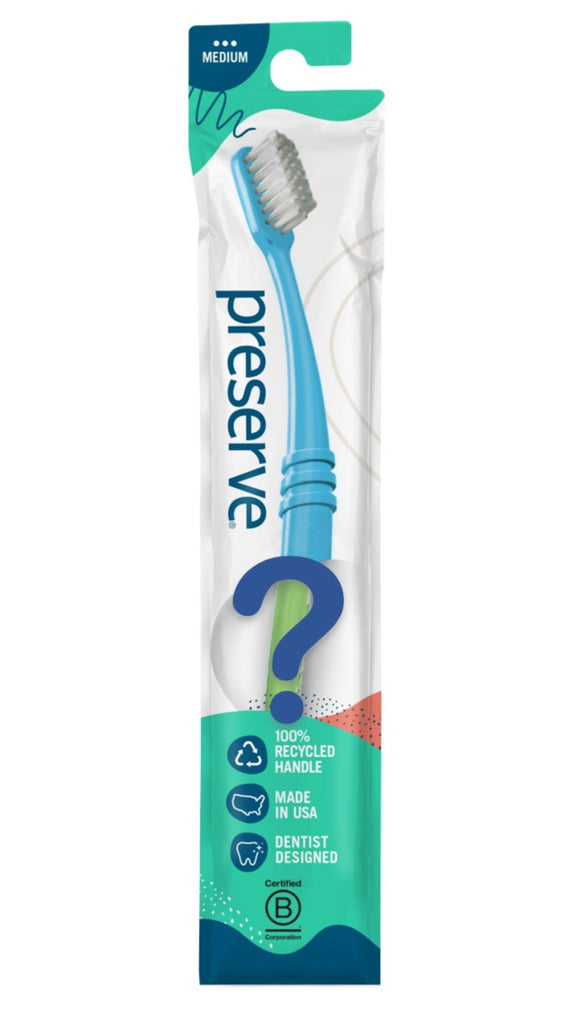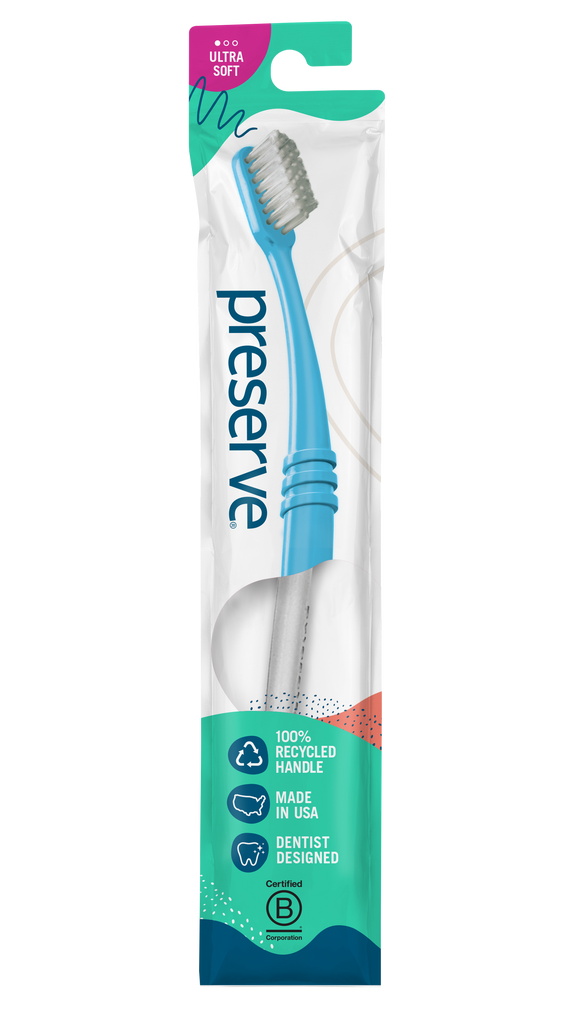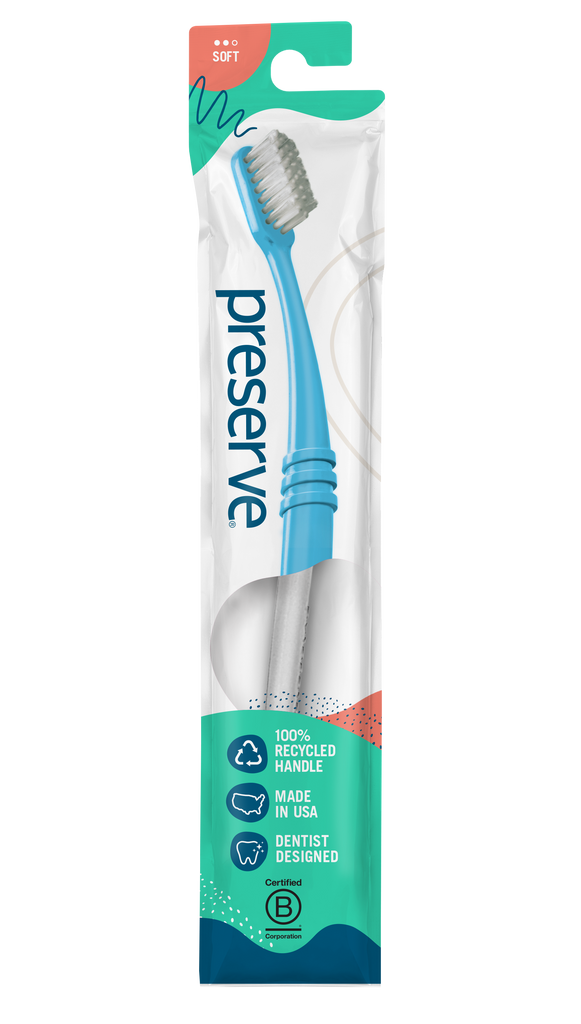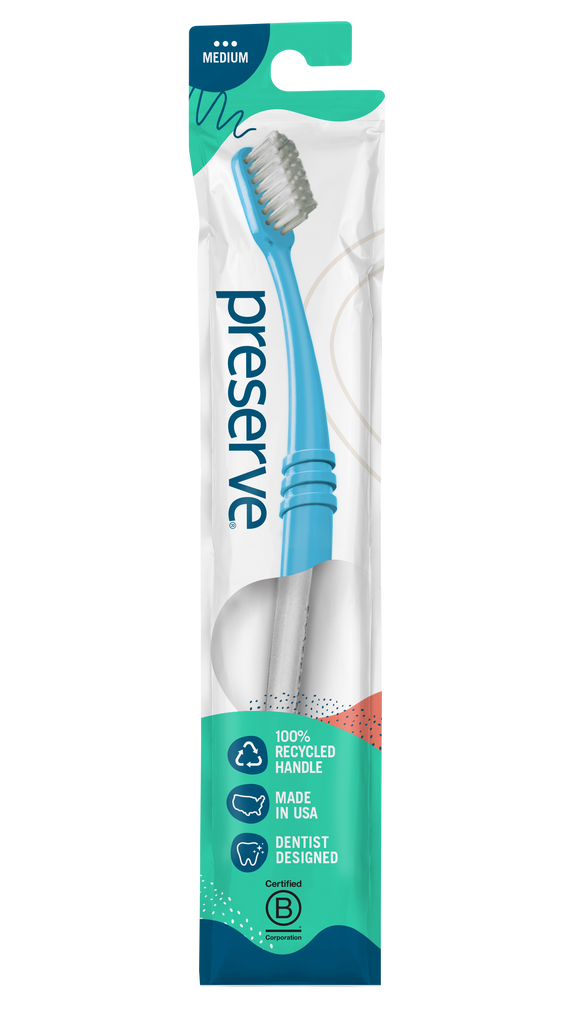 $3.98
$0.00
Toothbrush in Lightweight Pouch | Single
B Corp
Product is created by a Certified B Corp. Preserve and other B Corps meet the highest standards of transparency, accountability and social/environmental performance.
Made in USA
Made in America to reduce transportation impacts, create jobs locally and support production in the US.
Recycled
Product is made from 100% recycled plastic.
Gimme 5
Recyclable through our Gimme 5 recycling program.
BPA Free
Product does not contain BPA or phthalates.
*If purchasing a subscription as a gift, please keep in mind that the Preserve subscriptions now auto-renew until canceled.  You can cancel or change your subscriptions at anytime by logging into your account.*
Features: 
Made with LOVE and recycled yogurt cups
Handle created with 100% recycled #5 plastic; bristles are new nylon
Easy-to-grip curved handle
Tiered bristles for gentle, thorough cleaning
Be sure to learn about our toothbrush recycling program listed below
Please note: because we manufacture with recycled plastic, the color of our products can vary.  The toothbrush handle you receive may vary slightly in color from the images and swatches shown. Also, because our manufacturing process creates a mix of colors, we do place order limits on individual colors to prevent out of stock situations.  We invite you to try our vibrant mix of colors and to please contact us if you have any questions about this policy.
Preserve consulted closely with dental professionals to create a toothbrush that gets your teeth cleaner but minimizes your impact on the environment. The design includes a curved handle for those hard-to-reach places and a three-level bristle arrangement to massage your gums. And while the bristles are brand new, the handle is made from recycled #5 plastics (which include things like yogurt cups.) Preserve toothbrushes are recyclable through Preserve's
mail-in recycling program
.