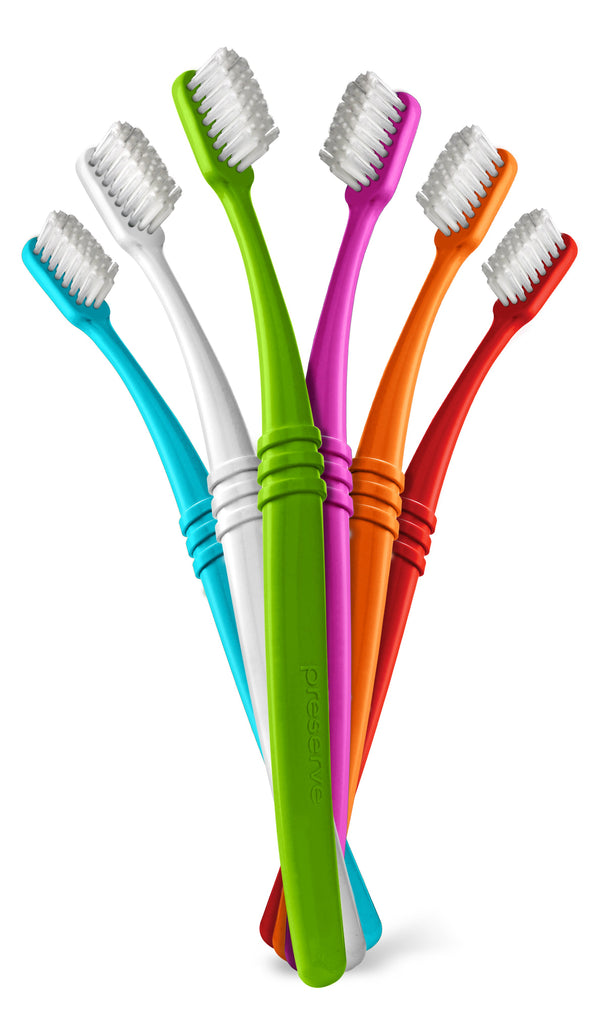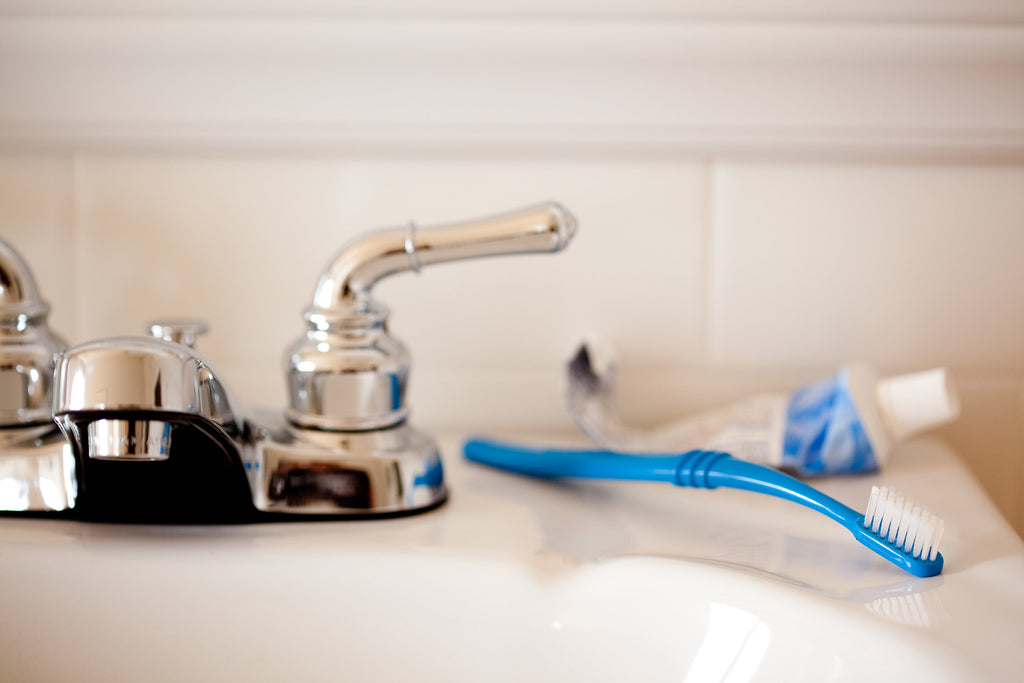 $21.50
$0.00
Soon to Be Retired Colors - Toothbrush with Travel Case | 6-pack - Limited Stock
B Corp
Product is created by a Certified B Corp. Preserve and other B Corps meet the highest standards of transparency, accountability and social/environmental performance.
Made in USA
Made in America to reduce transportation impacts, create jobs locally and support production in the US.
Recycled
Product is made from 100% recycled plastic.
Gimme 5
Recyclable through our Gimme 5 recycling program.
BPA Free
Product does not contain BPA or phthalates.
Although these colors and our Travel Case packaging are leaving soon, they're still here now for you to enjoy!  Because of limited stock, the travel case 6-pack is not available for subscriptions.
Features:

Made with LOVE and recycled yogurt cups
Handle created with 100% recycled #5 plastic; bristles are new nylon
Six pack comes in random assorted colors including: Grass Green, Aqua, Red, Purple and White.
Easy-to-grip curved handle
Tiered bristles for gentle, thorough cleaning
Includes reusable travel case
Be sure to learn about our toothbrush recycling program listed below
Preserve consulted closely with dental professionals to create a toothbrush that gets your teeth cleaner but minimizes your impact on the environment. The design includes a curved handle for those hard-to-reach places and a three-level bristle arrangement to massage your gums. And while the bristles are brand new, the handle is made from recycled #5 plastics (which include things like yogurt cups.) The reusable, clear Travel Case features ventilation holes and a cap to keep your toothbrush clean and dry wherever you take it or store it. 
Preserve toothbrushes are recyclable through Preserve's 
mail-in recycling program
.