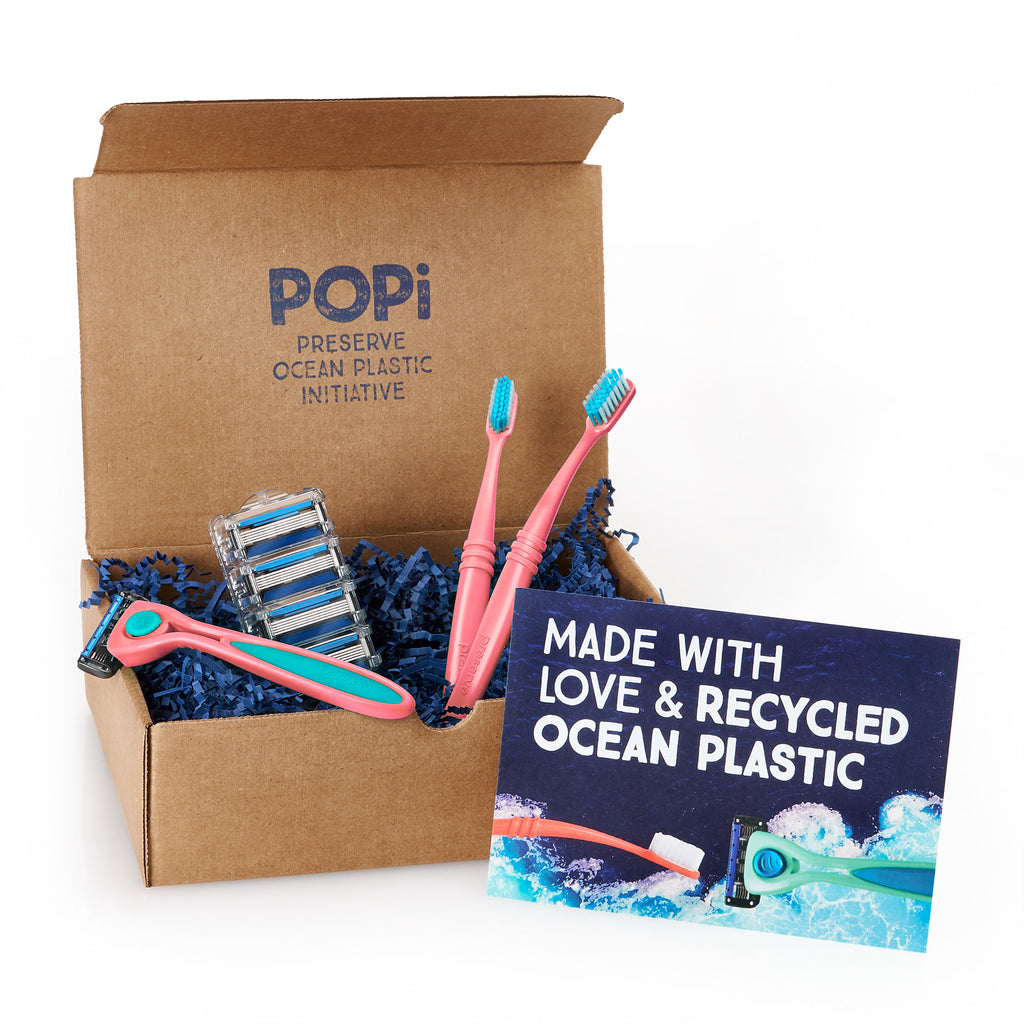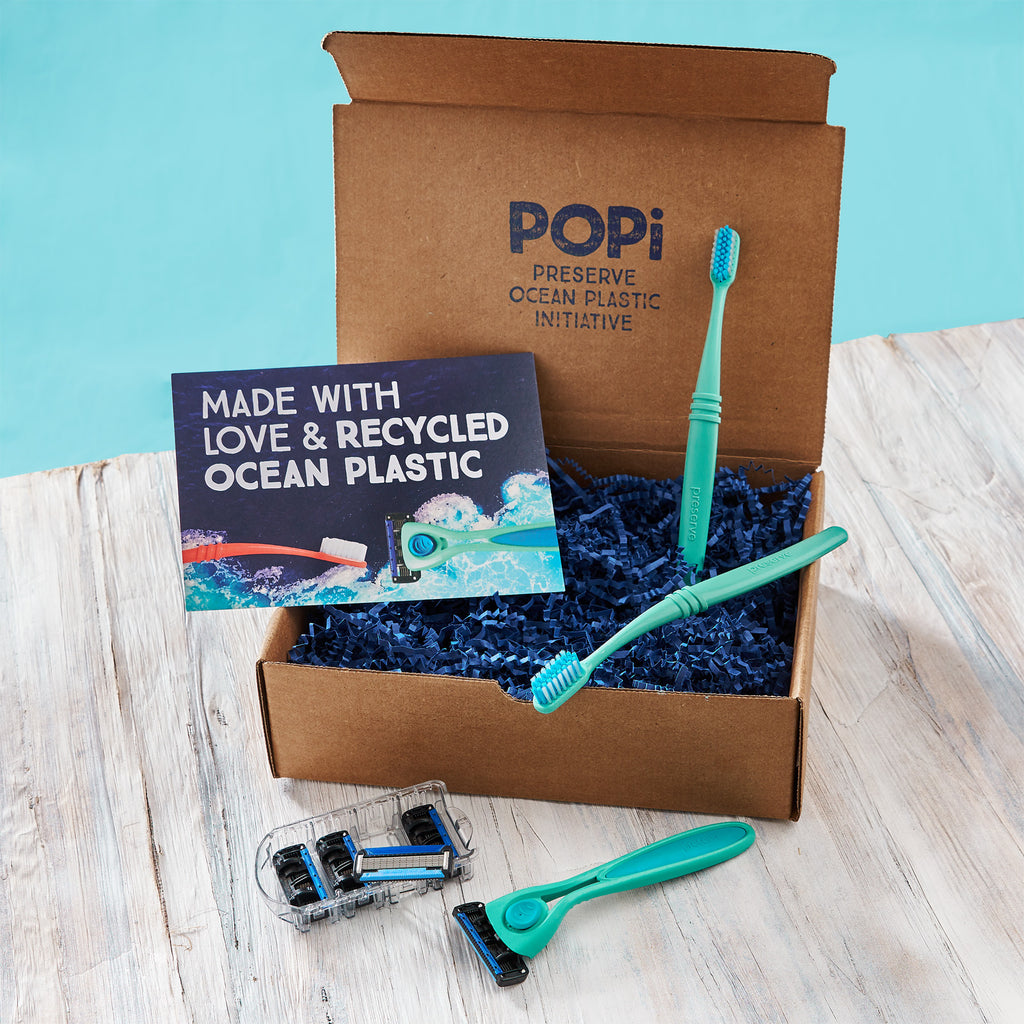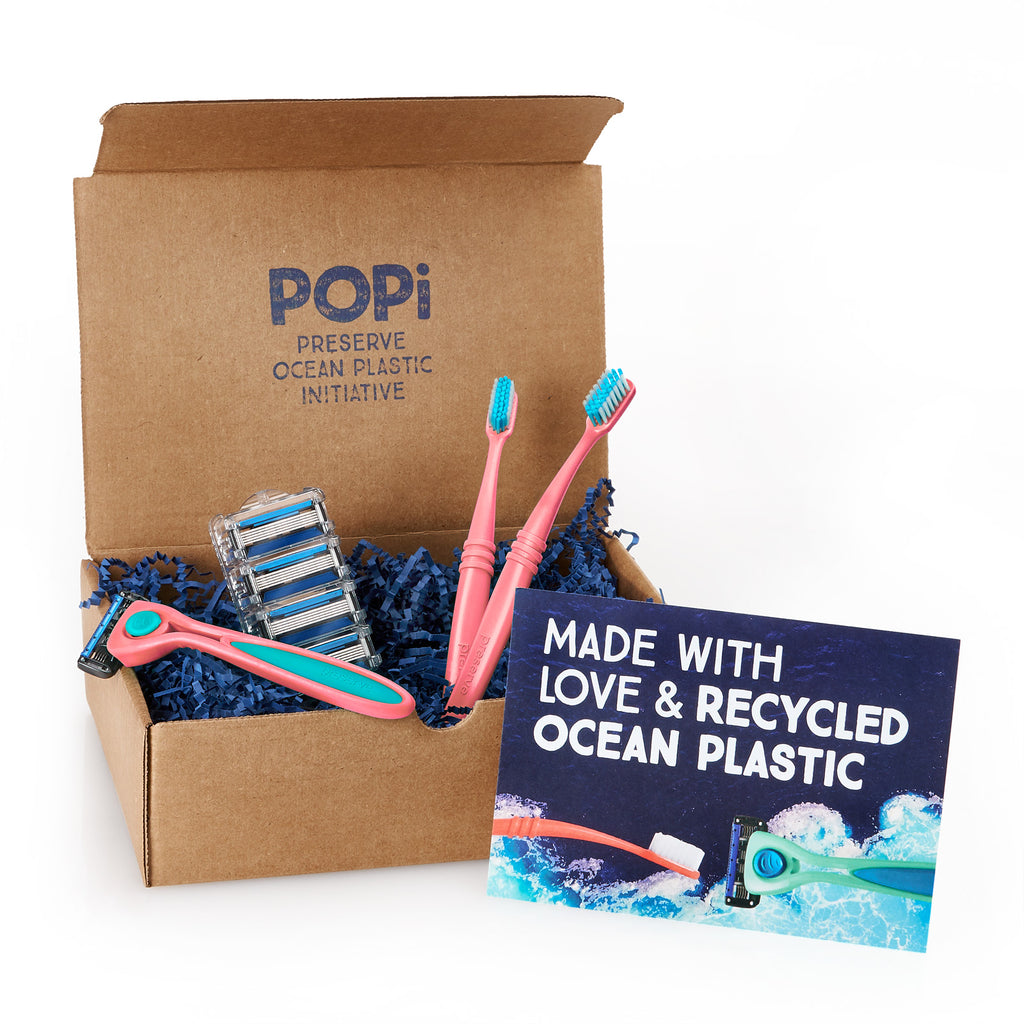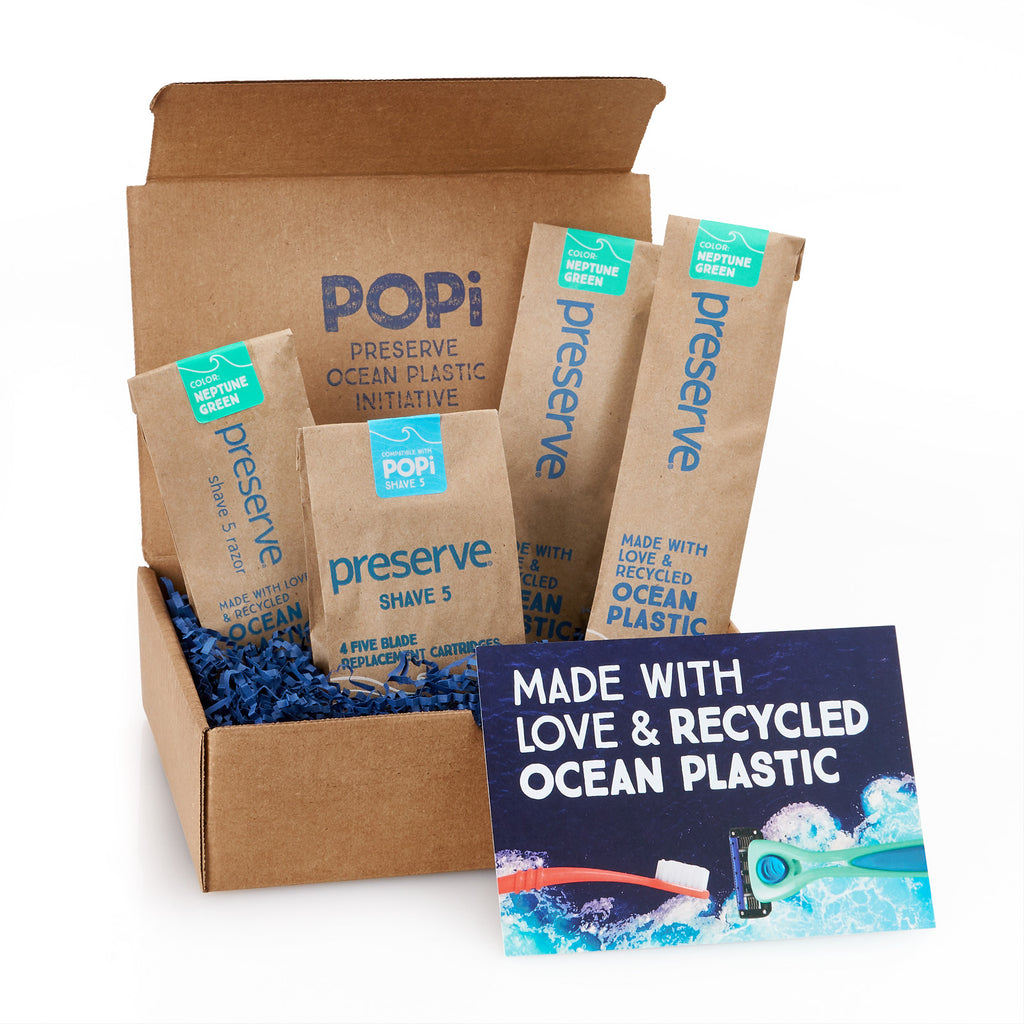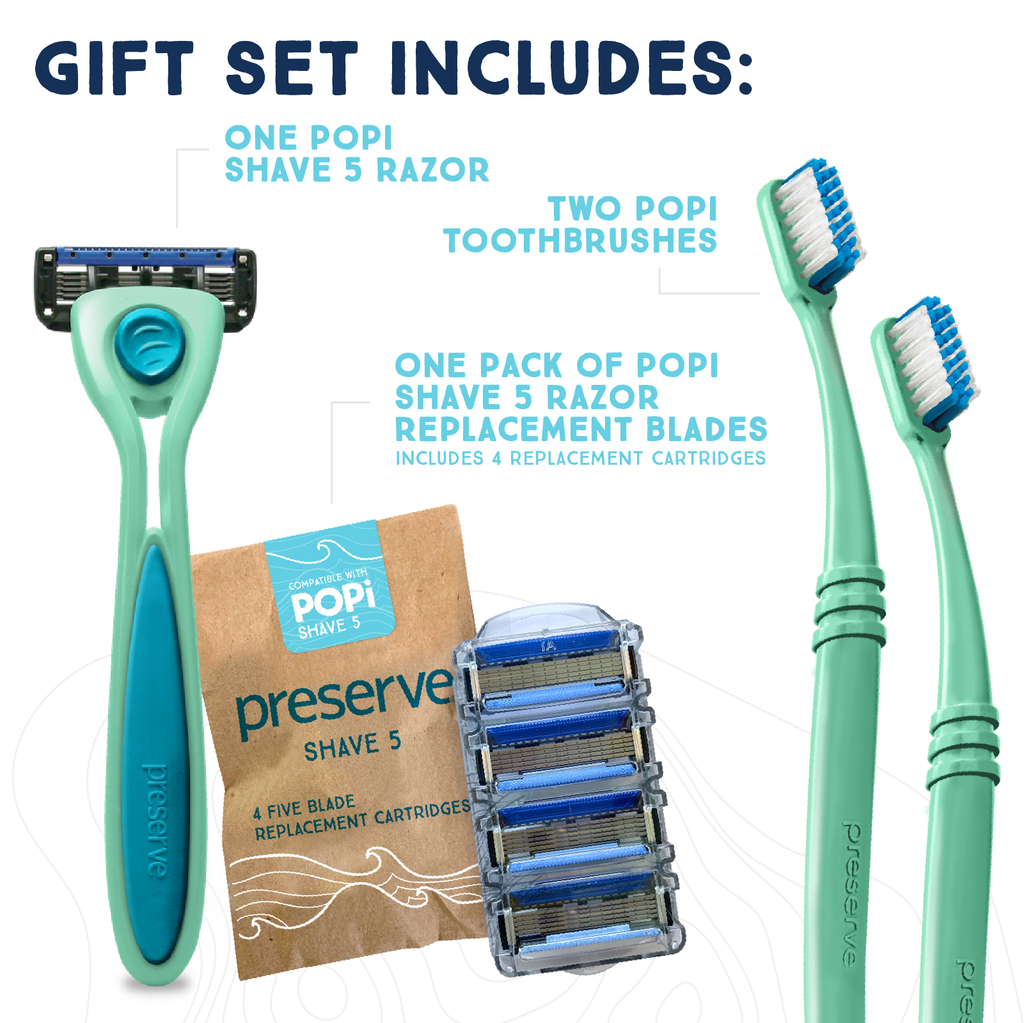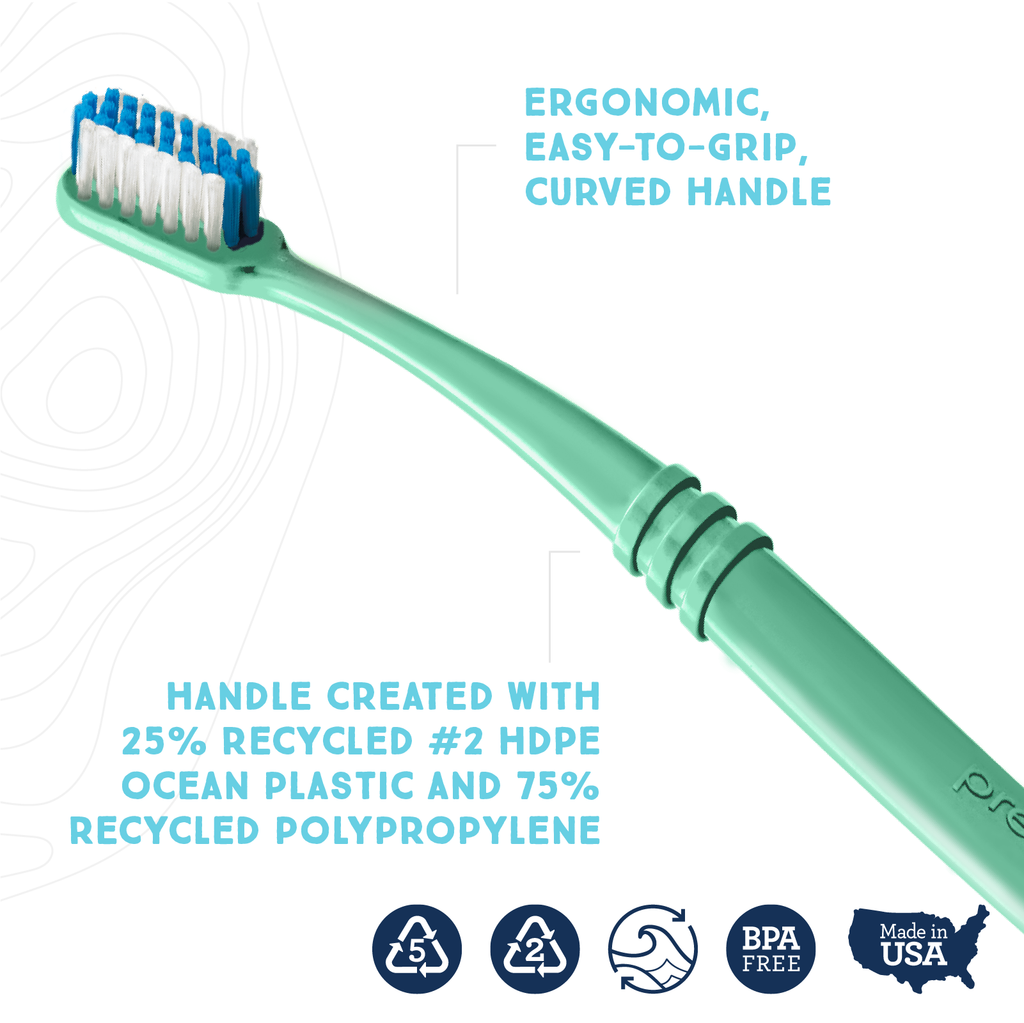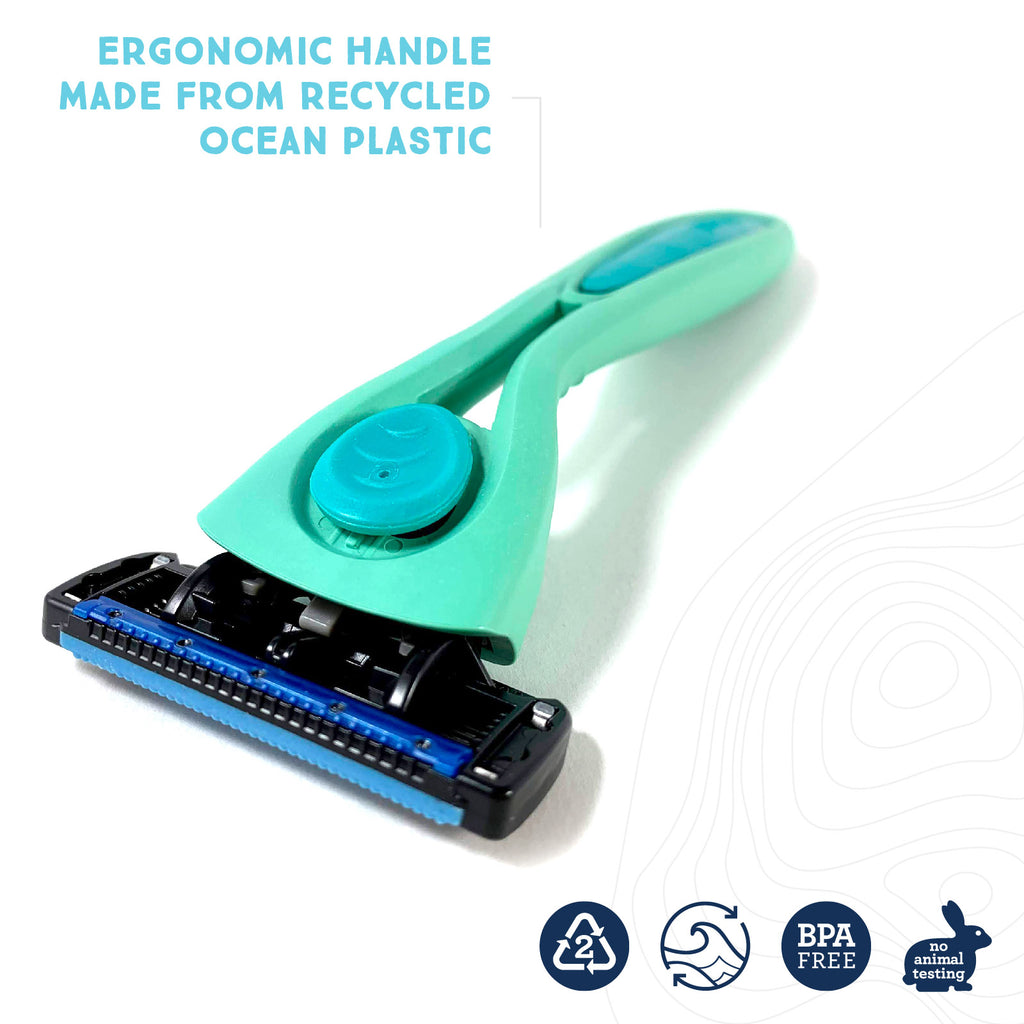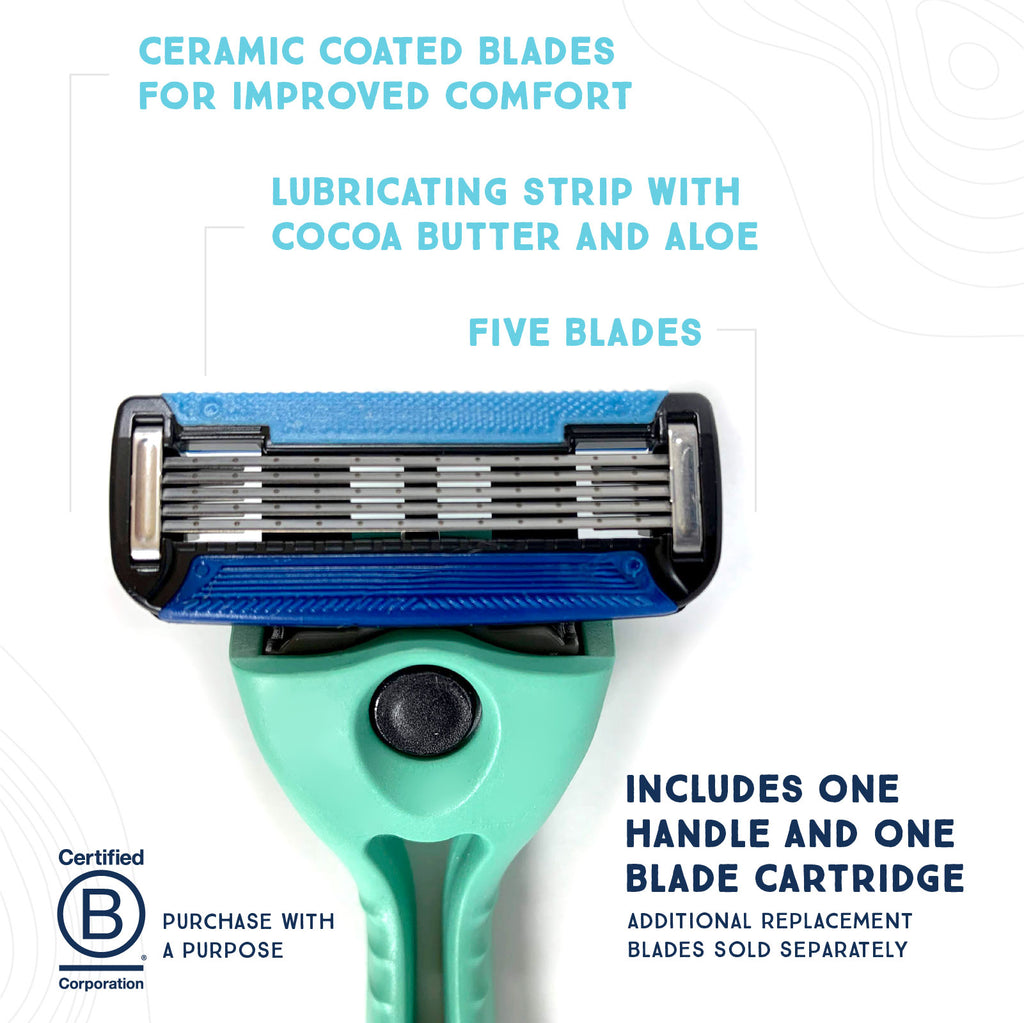 $34.99
$0.00
POPi Recycled Ocean Plastic Gift Set (Razor Set and Toothbrushes)
B Corp
Product is created by a Certified B Corp. Preserve and other B Corps meet the highest standards of transparency, accountability and social/environmental performance.
Made in USA
Made in America to reduce transportation impacts, create jobs locally and support production in the US.
Recycled
Product is made from 100% recycled plastic.
Gimme 5
Recyclable through our Gimme 5 recycling program.
BPA Free
Product does not contain BPA or phthalates.
No Animal Testing
Preserve has had a no animal testing policy from our very first days. We have signed the Corporate Standard of Compassion for Animals.
PERFECT GIFT FOR THE ECO CONSCIOUS PERSON IN YOUR LIFE. This POPi gift box not only provides high-quality, long-lasting personal care products but also helps to stem the flow of plastic reaching the ocean. We've recycled ocean bound plastic to create these everyday products.
MADE IN THE USA WITH LOVE AND RECYCLED OCEAN PLASTIC. This gift is about being part of change. One razor and one toothbrush doesn't solve the enormous problem of ocean plastic but every step counts. When you buy a POPi product, you are playing a role in stopping the flow of wayward plastic that contaminates our oceans and harms our earth's marine animals.
GIFT SET INCLUDES ONE POPi SHAVE 5 RAZOR HANDLE, FIVE RAZOR CARTRIDGES, AND TWO POPi TOOTHBRUSHES. The POPi Shave 5 razor features five ceramic coated blades and a lubricating strip with cocoa butter and aloe. Never tested on animals. The POPi toothbrush features an ergonomic, easy-to-grip, curved handle with soft tiered bristles for gentle and thorough cleaning.
25% OF THE PROCEEDS OF POPi PRODUCTS ARE DONATED to non-profits that work to clean up oceans and beaches, support marine conservation and research plastic pollution.