Throughout the world, people living with fewer economic resources are typically more exposed to environmental burdens. The face of environmental inequality can take the form of those in poverty living downstream from water polluters, downwind from factories or adjacent to garbage piles.

Renew Oceans — a Preserve Ocean Plastics Initiative (POPi) partner — approaches the challenge of environmental inequality with a unique proposition: What if women living in some of the most plastic-polluted parts of the world could not only take action to improve the environmental situation but, in doing so, also earn money, changing their economic and social status? And — what if their work could be celebrated?

Centered in the Ganges basin in India, the work of Renew Oceans focuses on women waste pickers, who have traditionally collected and sorted through refuse to find items that can be of value for resale. In the parts of India where formal infrastructure for waste management is not prevalent, the work of these waste picker is environmentally critical. Nevertheless, waste pickers are frequently treated with scorn.

Waste pickers commonly collect rigid bottles. Film and plastics, which more easily blow into rivers, have not traditionally offered an economic incentive. Now, using technology that reverses the molecular structure of soft plastic in order to create a diesel fuel, Renew Oceans is turning soft plastic into a valuable resource. To make collection easier and more lucrative, the organization creates fencing in waterways to trap plastics and bring them to spots where waste pickers can more easily access them. Kiosks located close to the waterways allow waste pickers to exchange their hauls for fair pay.

In introducing women waste pickers to their process, the Renew Oceans team also works to build community around the work that the waste pickers are doing. Their goal is to empower them to shift the holistic perception of their work from dirty to critical. Their labor should be celebrated as essential — to not only the whole Ganges, a holy river in Hinduism, but also to the entire planet faced with a plastic pollution crisis.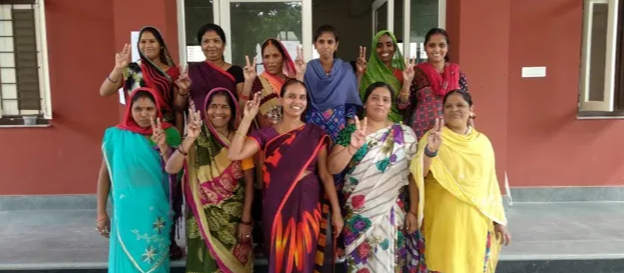 Along with promoting an empowerment mindset, Renew Oceans also supports the idea that increased income helps women improve their decision-making power in the home, leading to a variety of improved impacts for families living in poverty.
Although only in their second year as an organization, Renew Oceans can already point to impressive impacts:
- The deployment of the first "reverse vending machine" for soft plastic
- 1000 community members engaged
- Over 100,000 pounds of waste diverted
- The first "re-fences" built
Partnering with Preserve's POPi program helps in a small way to support Renew Oceans' work so that they can continue to amplify their impact. Stay up-to-date with Renew Oceans' work by joining their mailing list.